Fleets of six-wheeled robots developed by Starship Technologies will hit streets in the UK later this month to deliver takeaways to hungry customers. The company has partnered with Just Eat and Pronto to road test its self-driving delivery vehicles in London, with additional trials taking place with Hermes and Metro Group in Germany and Switzerland.
Starship's robots have been designed to deliver food, groceries and packages to consumers within a two to three-mile radius. Travelling at around 4mph, the vehicles can transport the equivalent of two bags of shopping and are able to operate autonomously while being monitored by human operators from control centres.
In principle at least, the operational initiative is similar to what Amazon envisions for its drone-based delivery service, although a lot safer in our opinion.
As part of the test process, dozens of robots will be deployed in London, Düsseldorf, Hamburg and Bern to run test deliveries and introduce the robots to the public, before being introduced to other European cities. Starship also plans to take its technology across the Atlantic, with a similar programme set to be announced for the US shortly.
Ahti Heinla, co-founder, CEO/CTO of Starship Technologies, said: "By launching partnerships with major companies we will enter the next phase in our development. While Starship has been testing the robots in 12 countries in the last nine months, we will now develop know-how on running real robotic delivery services."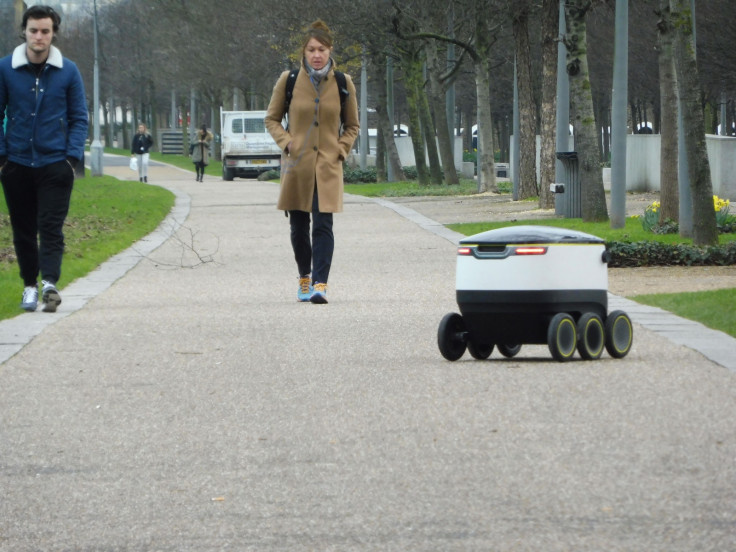 According to Starship, its delivery robots have already driven close to 5,000 miles and "met" over 400,000 people without a single accident. The robots get around using GPS, allowing customers to track their whereabouts in real-time via a mobile app. When the vehicle arrives at its destination, customers are able to access the cargo using a code sent to them through the app.
James Roy Poulter, CEO and co-founder of Pronto, said: "As soon as we saw the Starship delivery robot we knew this was the solution we'd been looking for in our mission to make it even easier for people to access quality, affordable food at the touch of a button.
"We can't wait to launch this test programme in London and roll it out in time across other cities as we expand our reach both in the UK and abroad. We hope to see the streets lined with thousands of these robots bringing people their hot, ready-to-eat Pronto meal on-demand and providing an even more cost-effective, efficient and environmentally friendly delivery solution for our customers."