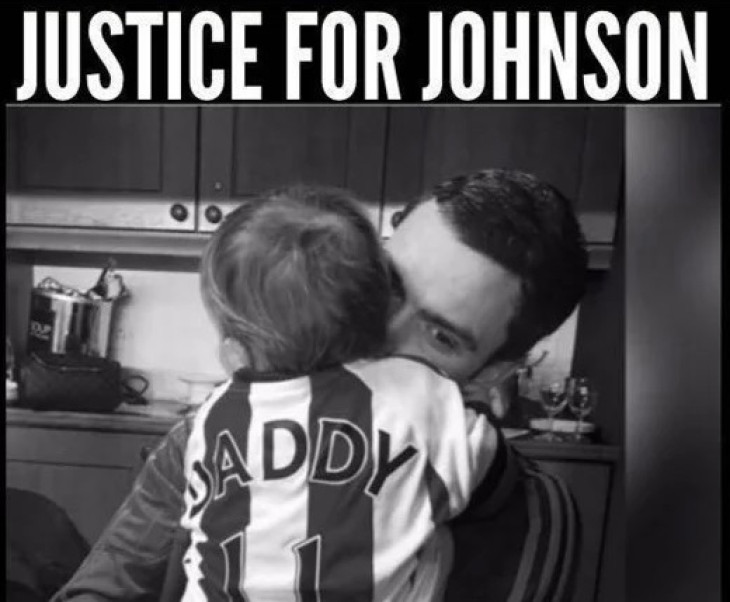 Anti-paedophile vigilante group Dark Justice has applauded Facebook after the social media site removed an image urging the public to support shamed England footballer Adam Johnson. The black and white photo showed the former Sunderland winger with his daughter, who was wearing a Black Cats shirt with "Daddy 11" printed on the back.
The image, which was uploaded by Johnson's sister Faye, had more than 1,000 "likes" before it was removed following angry comments posted below. A caption below the photo read: "Change your profile picture to support Adam Johnson's appeal. Facebook removed our group but we will not stop publicising our support #TeamAJ".
Johnson was found guilty at Bradford Crown Court of sexual activity with a 15-year-old girl by majority verdict. He earlier admitted kissing and grooming the schoolgirl. He was cleared of one further count and is expected to appeal the decision.
Complaints over the Facebook post came before Sunderland chief executive Margaret Byrne resigned from her position at the Premier League club on 8 March for allowing Johnson to continue playing for the club. She had been under mounting pressure after Johnson claimed the North East outfit knew "everything from the start" about his sex offences.
A club statement read: "Whilst swift and decisive action was taken to terminate Mr. Johnson's employment upon his guilty plea, decisions taken prior to this, including the decision not to suspend him for a second time pending the outcome of the trial, were wrong.
"In light of what has been acknowledged by Margaret as a serious error of judgment on her part, we have undertaken a full review of the club's decision-making processes to ensure that there can be no such mistakes in the future.
"Throughout this deeply regretful situation, we recognise that one devoted young fan and her family have been very badly let down, first and foremost by Mr. Johnson and his despicable actions, but also by the club they support. We are so very sorry for this."
It added Johnson "lied to the... fans and they have every right to feel aggrieved by this".