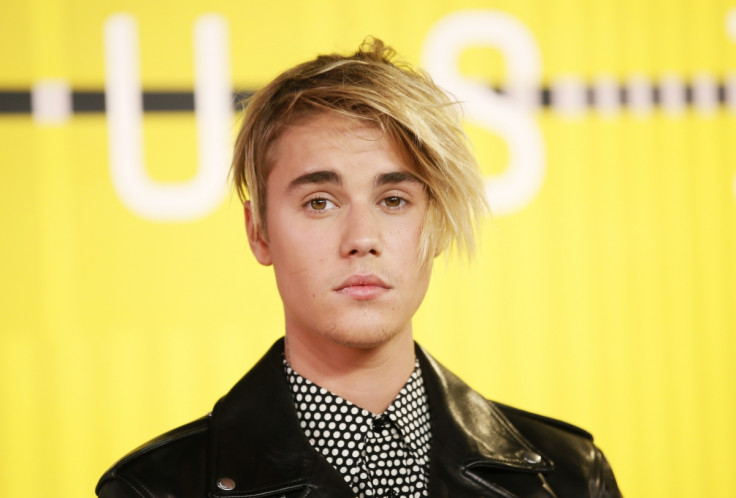 After walking out of an interview and storming off stage during a concert, Justin Bieber has broken his silence to explain his behaviour to fans. In his apology which was posted on Instagram, the Sorry singer admitted he did not react in the best manner and was trying to become a better person.
Fans at Bieber's show in Oslo, Norway on 29 October were left disappointed when the 21-year-old abruptly ended the concert. Video footage shows the What Do You Mean? singer trying to wipe water off the floor with a towel but he grows increasingly frustrated when concert-goers at the front try to grab hold of him. Bieber tells the audience: "What are you doing? I said stop it. Guys, yo, listen to me! I'm trying to wipe the floor, give me a second. I'm done, I'm not doing the show," before storming off the stage.
Watch Justin Bieber walk off stage in Oslo:
In his Instagram post shared just hours after the incident, the Canadian pop star explained: "Sadly it's been a rough week for me, long days no sleep, while having to be 'on' as they would say for cameras fans etc. In no way did I mean to come across mean, but chose to end the show as the people in the front row would not listen. Hopefully people will understand where I am coming from.
"I don't always handle things the right way but I'm human and I'm working on getting better at responding not reacting. Unfortunately people were affected by this as am I. For the people in the back I am so sorry and for anyone I may have disappointed im sorry. Sorry for wasting the tv people's time I'll be sure to make it up to you next time on tour.. With love Justin."
Listen to Justin Bieber's Sorry:
The stage meltdown came just hours after Bieber walked out of an interview with Spanish radio station 40 Principales where he was promoting his new album Purpose. The presenters asked the singer if he drank alcohol in clubs now that he was legal in the US and if he was sorry about being a pop star. Bieber is visibly agitated with the bizarre line of questioning and finally loses his cool when the hosts ask if he will help them "break the Internet".
As the hosts try to lead the Baby singer to another part of the studio, it appears as though he is following them but he suddenly makes a detour and storms out through another exit without returning. Bieber later apologised for his antics on Twitter, telling his 68.9m followers: "Great times in Spain. Sorry if I'm feeling a little sick. The ants made me feel better." Alongside all the drama, Bieber released a lyric video for his new single Sorry, which has received almost one million views in just 24 hours. Purpose is set for release on 13 November, the same day One Direction release their fifth album Made In The A.M.