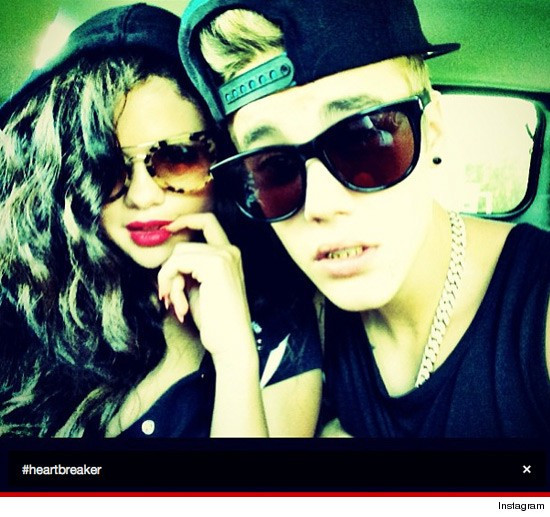 Justin Bieber has posted a photograph with former girlfriend Selena Gomez on his Instagram account. The image comes with the caption #heartbreaker and continues speculation the two have rekindled their romance. The pop star earlier posted an intimate photograph with the 20-year-old Disney star.
His forthcoming single bears the same name as the photo caption.
Bieber and Gomez confirmed their break-up late last year, after which the 19-year-old went through a phase of courting controversy and scandal. However, the Baby singer appears to have reformed, with reports of a relationship with 22-year-old aspiring model Jordan Ozuna and talk of wanting to become a father.
Bieber has also been active on social networking websites, with a video on Instagram setting a record one million "likes", late last month.
Meanwhile, Gomez may still harbour some feelings for her former boyfriend. The singer left a radio interview in tears after the hosts surprised her with questions on Bieber. According to Celebrity Dirty Laundry, the 99.9 Virgin Radio station in Toronto was told to refrain from bringing up that sensitive topic. Unfortunately, they did just that and were heavily criticised by both Gomez and her representatives.
The singer now appears to have recovered from that incident and was her usual energetic self for the Macy's Fourth of July Spectacular. According to entertainmentwise, she marked US Independence Day by dressing in red and white with blue make-up and was joined on stage by fellow singers Mariah Carey and Taylor Swift.
Bieber is on his Believe world tour and the next stop is Chicago, on 9 July. Further dates include New York, Boston and Toronto. He will also travel to the Far East, to Korea and Thailand, as well as Central and South America, in September and October.
For tickets and more details, click here.