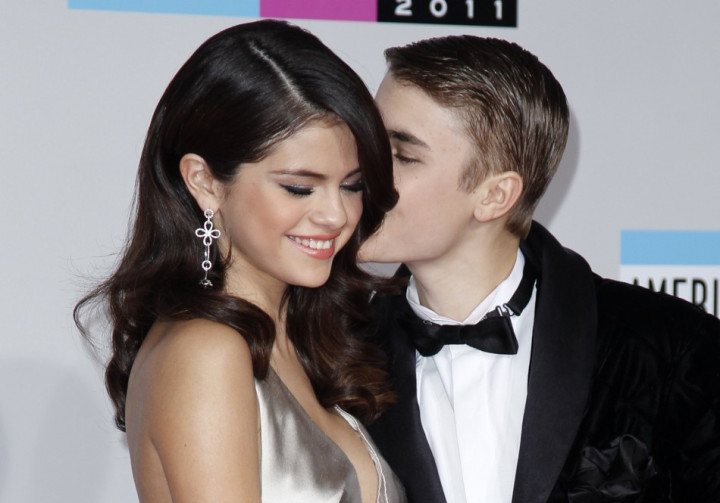 Canadian pop star Justin Bieber have reportedly reconciled with Selena Gomez, agreeing for a "trial period" because she is afraid of getting hurt again.
According to Hollywood Life, the on/off couple wants to make sure that they really want to be with each other.
"Justin and Selena are dating but they are taking things slow," a source said, adding, "Coming back together now, the couple has years of experience and they're treating the relationship more maturely this time around. They now know what the stakes are."
"Selena is keeping her heart from being broken, so she is definitely looking at this as a trial period in their relationship. She's definitely taking [baby] steps back," the insider added, "When they first started to date, it was amazing but they were too young and it was too much. They didn't even know what love was and she got all mixed up."
Bieber set tongues wagging after posting an intimate photograph of himself with the 20-year-old Disney star, sparking speculation of a possible reunion. The two were recently spotted giving each other a kiss on the cheek while meeting up backstage at the Billboard Music Awards held at the MGM Grand Garden Arena on 19 May in Las Vegas.
In an interview with InStyle magazine June issue, Gomez opened up about her relationship with Bieber, and said that the time spent with the Boyfriend singer as being far from a fairytale romance.
"It's uncomfortable that everywhere I go, people know. I don't like that," she said, adding, "But Justin and I never really focused on the attention. You can't help who you date. So I wouldn't swear off that or say that's what I want again."
"I don't know. I'm a kid, and a breakup is normal. I have to go through the emotions and feel it out. I'm doing my own thing, being with my friends, and he's doing very well too," a surprisingly mature Gomez explained.