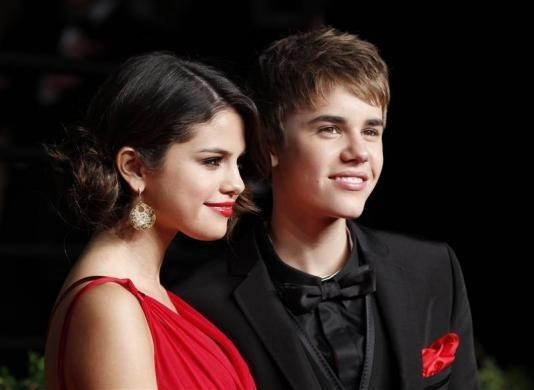 Canadian pop star Justin Bieber and Selena Gomez, who allegedly rekindled their romance earlier this year, are reportedly planning to tie the knot.
According to Life & Style magazine, the 21-year-old Come And Get It singer and Bieber are planning on walking down the aisle and starting a family soon.
"They think they're Romeo and Juliet," an insider told the publication. "The harder people try to keep them apart, the more they want to be together."
"Justin has always told her he'd love to marry her," the source said. "They both act on impulse — he'd marry her in a heartbeat, and I can totally see her running off with him."
However, Gomez's mother Mandy and stepfather Brian Teefey are worried about her. The insider added that Mandy would "flip out" if they got married.
"She's made Selena get an annulment," the source said.
"Justin isn't trying to cause problems between Selena and her family," a different source told Hollywood Life. "That's not his style. All the boy wants to do is keep her close to him through any and all circumstances. He can't control what her folks think of him. She makes her own money. She has her own career. She doesn't have to answer to anyone, not even her parents."
Last year, during an interview with In Touch, Bieber stated: "I can't wait to have a beautiful wife and little kids running around, but those things are in God's hands, not mine."
"I'm not going to lie. It's fun to be young, fall in love and be in love. My mum taught me how to treat a woman right, so I enjoy taking a girl out and doing nice things for her. Everyone deserves to feel like they are the most special person in the world," he added.