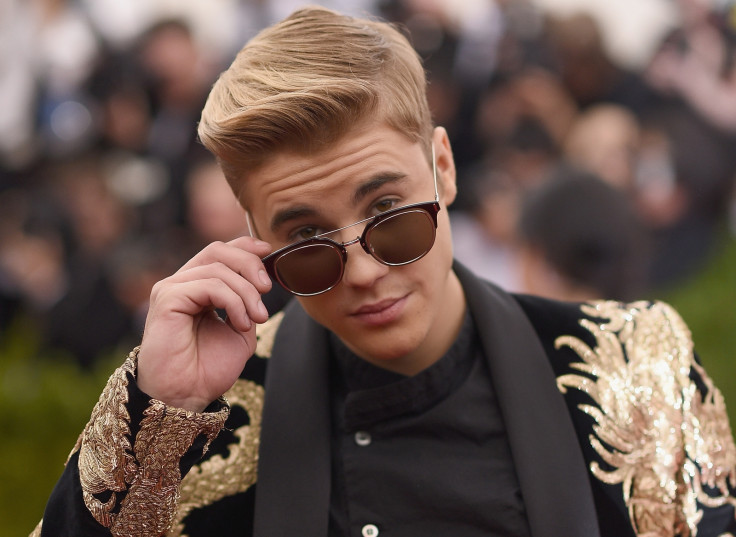 Justin Bieber enjoyed a skinny dipping session with Australian model Sahara Rah this week in Hawaii. The 23-year-old model gave her fans a glimpse into her luxury getaway with the pop star in an Instagram story on Thursday, 4 August.
The Instagram video showed the pair canoodling with one another in the pool, before the daughter of Australian surfing legend Tony Ray started a bikini water fight. "Aloha," she captioned one picture in a helicopter with Bieber.
In one part of the video, which is said to have been filmed by Bieber, the model is seen topless and posing beside a waterfall in nothing but a pair of high-cut bikini bottoms. The 22-year-old singer also took part in the waterfall skinny dipping session, and shared a photo on Instagram of himself lounging in a flamingo bird-shaped float.
According to TMZ, Bieber spent $10,000 (£7,651) a night for himself and his friends to stay at the Water Falling Estate. The property has its own helipad, which the singer used to arrive with his entourage.
Sahara Ray
This isn't the first that the model has hit the headlines. Ray, originally from Australia coastal town of Torquay, was previously romantically linked to Cody Simpson (called Australia's Justin Bieber), Jordan Barrett, and now the biggest catch of them all – Bieber himself.
Like her famous father, Ray was a passionate surfer, but decided at the age of 16 to pursue a career in modelling and fashion. Ray then moved to Los Angeles, where she enrolled in The Fashion Institute of Design & Merchandising (FIDM).
The model has posed both topless and also nude in various shoots. As well as having more than a million followers on Instagram, the model has launched her own swimwear line, Sahara Ray Swim, which is also sold through her website.