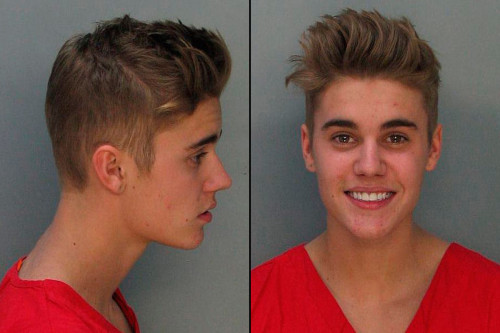 Justin Bieber's arrest for driving under the influence and drag racing on Miami Beach has just got a whole lot messier.
The teen pop sensation reportedly confessed that his mother Pattie Mallette gave him the prescription medication he took before he was pulled over by police and hurled off to jail.
According to celebrity site TMZ, the 19-year-old singer admitted being under the influence of Rx meds, alcohol, and weed when interrogated by law enforcement.
When asked what kind of Rx meds he had ingested, police sources claim that the Canadian–born star said anti-anxiety drugs, such as Xanax, before revealing that he couldn't be 100% sure because he just takes whatever his mother gives him.
His confession could mean more legal woes for the wayward singer and his mother in the very near future.
If the prescription is not in Bieber's name, the presence of the substance in his system could be held against him in court as it is illegal to use somebody else's prescription.
Reports previously stated that when police raided his Calabasas mansion, in connection to an egg attack on a neighbour's home, Xanax pills were found.
He is also said to be regularly abusing "sizzup", the near-lethal concoction of codeine and promethazine mixed with soda, as well as prescription pills, marijuana, and alcohol.
Bieber was charged with driving under the influence, speeding, resisting arrest, and driving with an expired license after he was stopped by police in a residential area of Miami Beach shortly after 4:00 am.
The Baby hitmaker was released after posting bail of $2,500 (£1,500) and a brief court appearance. He waved to fans as he left jail.
Mallette has not commented on the drug claims.