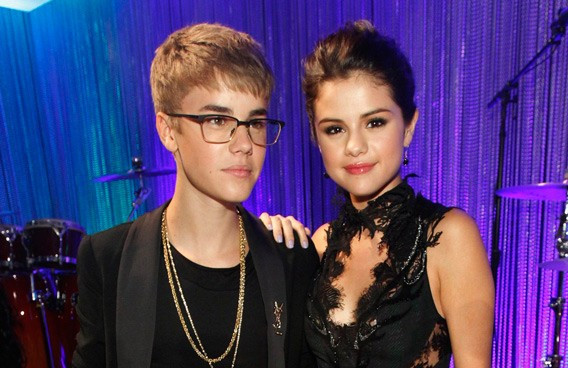 Canadian pop sensation Justin Bieber reportedly wrote his latest song Life Is Worth Living for his on-off girlfriend Selena Gomez.
The 20-year-old posted a 15-second clip of the song on Instagram, showing off his lovely side.
"Yes, 'Live Is Worth Living Again' was all for Selena and that's not the only song he's written for her. He's written a bunch of stuff for her, she's his biggest inspiration," a source told Hollywood Life.
The 21-year-old Come And Get It singer broke up with Bieber last January, but he set tongues wagging by posting a photo of the former Disney star, captioning it the "most elegant princess in the world."
The two were also recently spotted hanging out together in Texas.
"ustin wants Selena to be with him 24/7 right now but she's playing hard to get and it's really driving him wild," a source told the website. "The power has shifted in their relationship — he's the one doing the chasing right now."
The insider added that "they're always going back and forth, and up and down," saying that the couple's relationship is more like a "roller coaster" than anything else.
"That lack of stability is a part of the excitement for Justin — it keeps him interested," the insider said. "Selena is the only girl in Justin's life that will stand up to him — she's the only girl who won't pick up the phone when he calls, and that's exciting for him."