In a whistle-stop tour of the UK, Justin Trudeau has met with the Queen, his second meeting with British monarch, who is also the Queen of Canada, but his first as Canadian prime minister.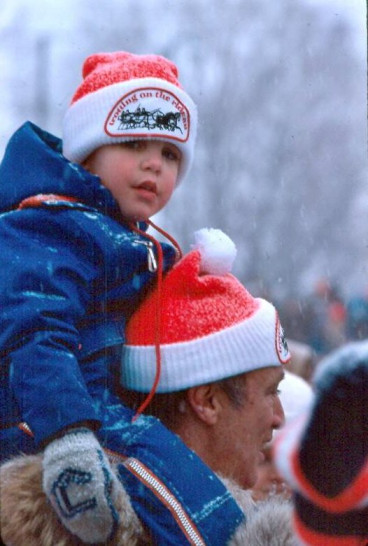 The Queen commented that the meeting with her second Trudeau PM was extraordinary. Her interaction with Pierre Trudeau in 1977 is the stuff of Canadian political legend after the latter did a pirouette behind the Queen when they spoke following a G7 Summit.
The younger Trudeau did not do a ballet move but the newly elected Canadian leader did quip: "You were much taller than me last time we met."
Trudeau and his young family were greeted at Buckingham Palace as the Canadian prime minister met with the Queen and reminisced.
Speaking at Canada House following the meeting, Trudeau said: "Earlier today I had an opportunity to meet with Her Majesty Queen Elizabeth II. She was of course gracious and insightful.
"Her majesty has been an important part of Canada's history and I am confident she will remain an important part of our continued progress and our future."
The Canadian prime minister used the rest of his speech to discuss the arrival of 25,000 Syrian refugees to Canada in the coming months. Trudeau said the world could learn from Canada's legacy of diversity.
He added that the current refugee crisis was an "urgent global crisis" saying the world would continue to face an "influx of refugees from violent conflicts".
As Canada prepares to welcome 25,000 vulnerable refugees in the coming months, Trudeau pledged the initial arrivals were just the start of a greater effort. "We've done it before and we will do it again," he said. "We are not accepting refugees, we are welcoming new Canadians."