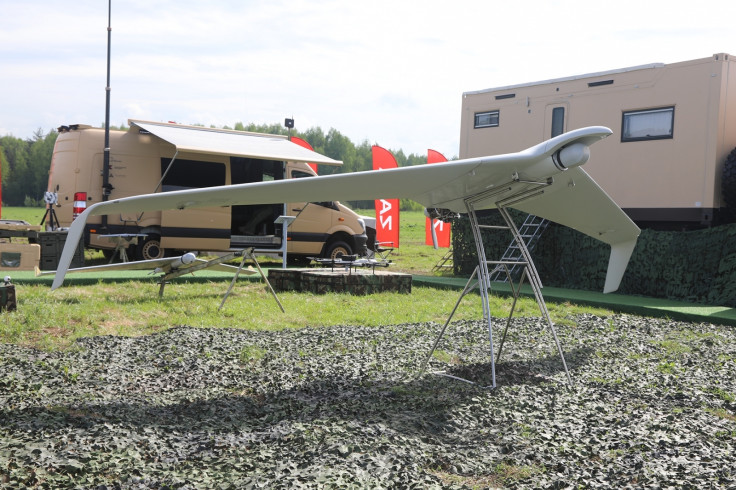 Russia's largest maker of guns and weapons, Kalashnikov, will be soon manufacture unmanned aircrafts. The company will offer full range of services – from production to maintenance and repair – starting from the summer of 2018.
Kalashnikov, known as the maker of one of the most widely-used machine guns of all time, the AK-47, has been widening its reach into automated weapons, with the company unveiling a number of artificial intelligence (AI) powered guns. In recent months, the company has also showcased electric bikes and even flying cars. Russian news agency Tass reports that Kalashnikov is now planning build a manufacturing unit for drones.
The drone market in Russia will get a boost from Kalashnikov as it plans to cater to individuals and industries that may be in need of remotely-controlled aircrafts; it will not make drones only for the military. Drones for "aerial photography, map-making, telecommunications, cargo delivery, monitoring of viral diseases, protection of forests and private properties, weather watching and others," will be built by the company, said a release quoted by Tass.
CEO of Kalashnikov reportedly said that the market in Russia is "very much interested" in a company that can provide a full range of remote-controlled aviation services – from leasing to repair and maintenance for both public and private sectors. "This will make the services of drones far more available and less costly for the clientele," he added.
While the company is yet to be set up, the report mentions that Kalashnikov will begin batch production of heavy drones by the summer of 2018. Light and heavy drones that the company is set to produce are now under testing phase, reports Tass. Drones that are capable of staying in the air for extended periods of time, up to many days carrying several tonnes of payload, are reportedly in the works as well.
Kalashnikov already has a number of drone manufacturers who are affiliated with it, notes the report. The ZALA group of companies, for example, provides drones to survey oil and gas pipelines. ZALA currently offers its services to companies in both the public and private sector, like Roscosmos, Rostelecom, Transneft, Gazprom, Rosatom, LUKOIL, Rosneft, as well as a number of customers across the CIS, according to the report.
It is not clear if the company will make its drones available to individual buyers across the world, especially in the US and European markets.