Kanye West Famous Video: What did George W Bush say to his Famous lookalike?
George W Bush says his in much 'better shape' than his Famous clone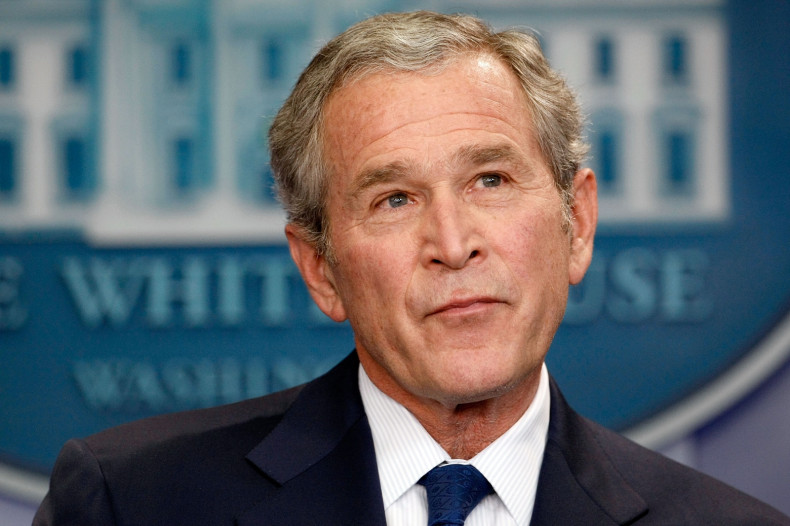 After Kanye West released his scandalous Famous video featuring a wax model of a naked George W Bush TMZ reported that the former US president is not upset about Yeezy trying to find a look-alike to portray him in his new video. But he does think that he's in "better shape" than the person portraying him on this video.
TMZ reported that a representative for the former president said: "In case there was any doubt… that is not President Bush," adding, "He [Bush] is in much better shape."
TMZ reports that Donald Trump's rep also said that the presidential candidate's appearance was a look-alike. Other lookalikes featured in the video for 'Famous' were music stars Taylor Swift, Rihanna and Chris Brown, reality TV star Amber Rose and actor Bill Cosby.
According to HollywoodLife, Swift's "planning something" and "trying to figure out how to respond" to West's shocking move. The source continued: "Taylor is furious after seeing Kanye's video. She feels like she's been assaulted."
"She knew he was unpredictable but didn't think he would go so far. She's strategizing with her team as to what her next move should be."
The pop princess and the 39-year-old recording artist have been in an ongoing feud after he decided to reference her in the song's lyrics including: "I feel like me and Taylor Swift might still have sex, I made that b**ch famous." Swift claims that she did not approve the lyrics.
Last week in an interview with GQ magazine, the rapper's wife Kim Kardashian claimed that the Bad Blood singer did approve the lyrics and also agreed to laugh about the song at the Grammy awards in February. Swift's team released a statement, which read: "Kanye West and Taylor only spoke once on the phone while she was on vacation with her family in January of 2016 and they have never spoken since."