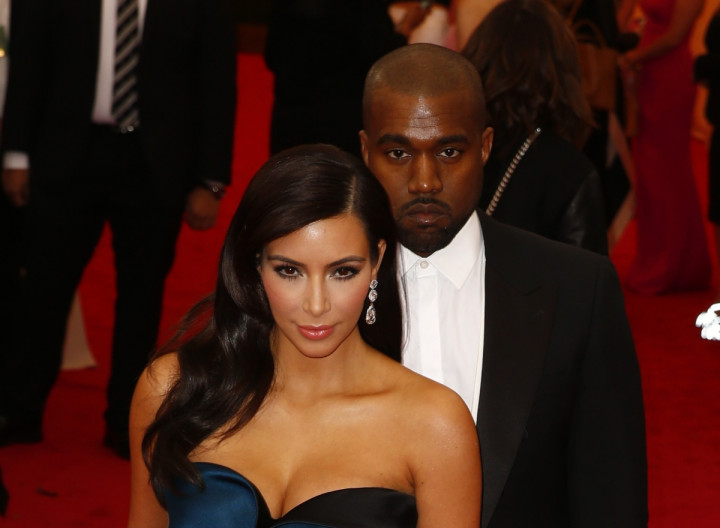 Kanye West is known for his random quips and speeches but he recently topped the list when he bizarrely described his wife Kim Kardashian as a "dinosaur" and "fighter jet".
The rapper who has previously said his wife is "the most beautiful woman in the world", "a trophy" and "more influential than Michelle Obama" has used a quote from Will Ferells' 2008 comedy Step Brothers to describe his marriage to Kardashian in a new interview with GQ magazine.
In the exclusive Q&A the rap star said he never lost track of what he was looking for in a relationship, even after becoming famous.
"Like they said in Step Brothers:'Never lose your dinosaur'. This is the ultimate example of a person never losing his dinosaur. Meaning that even as I grew in cultural awareness and respect and was put higher in the class system in some way for being this musician, I never lost my dinosaur," he said.
The outspoken star explained that all of the qualities his wife embodied including good looks, a sexy body, money and a nice personality combine to make her his 'fighter jet or dinosaur'.
"You mean to tell me that this girl with this f...ing body and this face is also into style, and she's a nice person, and she has her own money and is family-oriented? That's just as cool as a f******g fighter jet or dinosaur! And just as rarely seen."
West who is focusing on finishing a new album and is producing a high-end fashion line in collaboration with adidas also revealed that the relationship works because they are two mega stars who have carved out their own identities.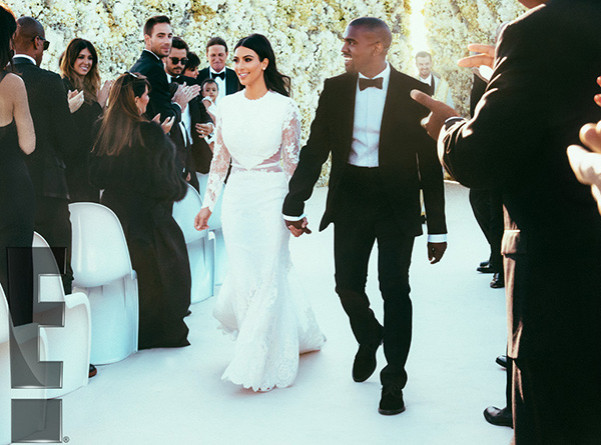 "One of the reasons why I think that me and Kim are very powerful together isn't just the concept of celebrity or this mega rap star and this mega-beautiful pop star. It's something I explain to my girl: She is who she is. I am who I am,'' he said.
The Jesus Walks crooner also admitted that he had to learn to take more of his wife's advice.
"What I had to learn from Kim is how to take more of her advice and less of other people's advice. There's a lot of Kim K skills that were added. In order to win at life, you need some Kim K skills, period."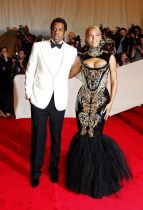 Commenting on Jay-Z and Beyonce not attending his wedding, he said:
"It doesn't even matter to me whatsoever, who would show up. Because the most important person to show up there, to me, was Kim. And that's all that matters to me. I had to fight for that for seven years".
The Yeezus star also defended his Controversial 45-minute wedding toast in which he compared the criticism celebrities recieve to racism and vowed to fight against it.
"What I talked about in it was the idea of celebrity, and celebrities being treated like blacks were in the '60s, having no rights, and the fact that people can slander your name. And I had to say this in a position where I, from the art world, am marrying Kim. And how we're going to fight to raise the respect level for celebrities," he said.
Meanwhile Kardashian was blown away by her hubby's interview, uploading his GQ cover to instagram with the quote "So sexy! My husband on the cover of GQ shot by Patrick Demarchelier!"