Superstar rapper Kayne West is "severely depressed" and suffering from extreme bouts of "paranoia" as he spends Thanksgiving weekend in hospital, according to reports.
The 39-year-old rapper was admitted to UCLA Medical Centre for psychiatric evaluation on 21 November amid reports of the star's increasingly erratic behaviour following a "disturbance call" at his home.
According to Mail Online, sources close to the Yeezus star told TMZ he has been plagued with feelings of paranoia 'for a long time' and was allegedly 'convinced people were out to get him.'
Most recently he launched into a rant against Beyonce and Jay Z expressing his fears that the music star might hire contract killers against him.
Sources have claimed that the father-of-two even grew suspicious of the medical staff treating him in hospital and initially 'wouldn't even let the doctors touch him'.
The source also revealed West's mental state had been fragile for much of the Saint Pablo tour across the US, and that Monday's events, which began with him acting "erratically" at trainer Harley Pasternak's home – supposedly due to exhaustion and dehydration - had been building for months according to People.
Recognising the need for medical support, he cancelled his Saint Pablo tour dates as he focusses on his health.
It's thought another contributing factor to his fragile emotional state is the recent anniversary of his mother's death. Donda West died on November 10, 2007 at the age of 58, after complications from cosmetic surgery.
In a trying time for the Kardashian clan, West's wife Kim also suffered a personal trauma, after she was tied up, gagged and held at gunpoint and robbed of her jewellery during a heist on the Paris apartment she was staying at.
The incident prompted West to increase security for his family as the couple reevaluates their life in the public eye.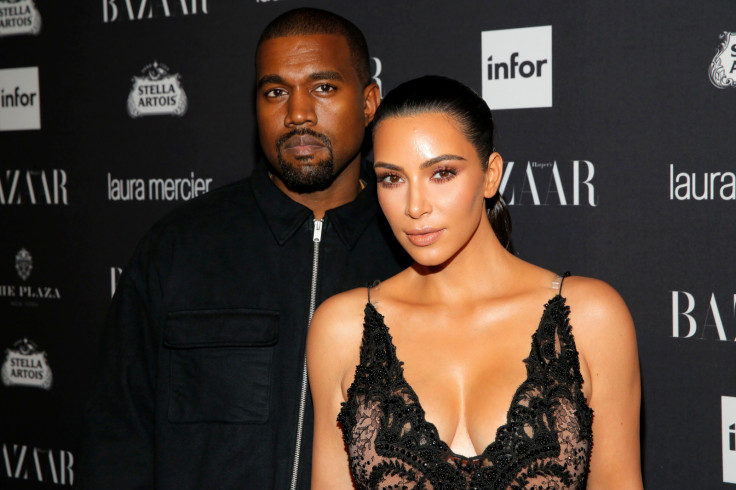 Since his hospital admission People reports that the rapper is "starting to feel more like himself, and that he understands the importance of 'resting and getting help."
Kim, 35 was at her husband's bedside on Thanksgiving morning, spending several hours with him before joining her family at sister Kylie Jenner's home in Calabasas, where they are celebrating the holiday.
It is understood that the couple's two children, Saint West, 11 months, and North West, 3, are unaware their father is in hospital and simply believe he is on a work trip.
Although the family hope West can return home soon under the supervision of a personal doctor, it is not thought he will leave over Thanksgiving weekend given that his mental health problems "go deeper" than originally thought.