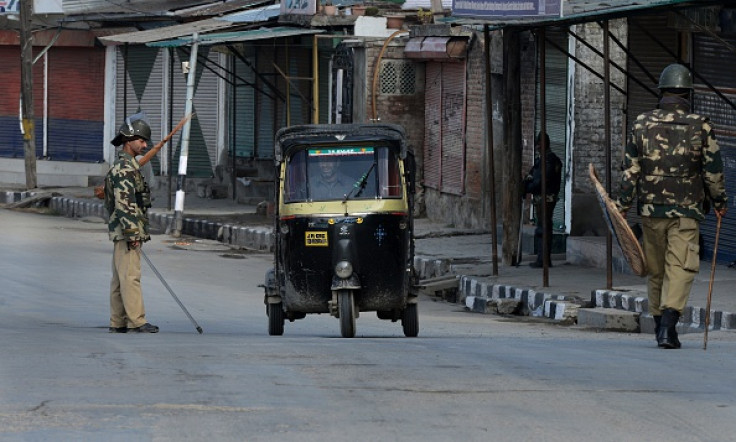 At least "100 anti-India" activists have been arrested in Kashmir as separatists called for protests against the 2013 execution of former Kashmiri rebel, Mohammad Afzal Guru.
Businesses and offices in the main city of Srinagar, capital of Indian state Jammu and Kashmir, stayed closed to mark the second anniversary of the execution, AP reported.
Police forces also imposed a curfew and patrolled the area to prevent violent protests.
Mohammad Afzal Guru was sentenced to death by an Indian court after he was charged with involvement in a 2001 attack at the Indian parliament in which nine people were killed.
The attack was carried out by gunmen from the Islamist group Jaish-e-Mohammad (JEM).
Guru admitted to participating in the attack and was charged, among other things, with waging war, conspiracy and murder. He was then sentenced to death.
The Supreme Court of India rejected Guru's appeal in 2005 and authorities secretly hanged him in a New Dehli jail in February 2013.
The execution sparked protests with many in Kashmir arguing that Guru had not received a fair trial.
Protests have been planned for Wednesday (11 February) to mark the anniversary of the execution of another pro-independence leader Mohammed Maqbool Butt, who was charged with the killing of an intelligence officer. Butt was executed in the same New Delhi jail as Guru.
The Kashmir region borders both India and Pakistan and has been the reason of widespread fighting between the two countries over who controls the area.