2016 was very much the Queen's year as she celebrated her milestone 90<sup>th birthday, so what better way to round the year off by airing one of the most interesting documentaries of the time, Our Queen at 90.
Viewers tuned in once again as the BBC documentary, directed by Ashley Gething, enjoyed privileged access to the Queen and many members of the Royal family during the year in which she became the nation's longest-reigning monarch.
Prince Charles and his sons William and Harry revealed how she inspired them, while Prince Andrew and his daughters Beatrice and Eugenie explain what she means to them.
Political leaders, celebrities and ordinary folk also chimed in with their experiences of meeting her, but all eyes were on the Duchess of Cambridge as she spoke about Elizabeth II's relationship with her grandchildren.
According to Kate, 34, who was dressed in a regal blue outfit for the interview, the Queen was delighted when she and husband Prince William welcomed Princess Charlotte of Cambridge on 2 May 2015.
The Duchess said: "The Queen was very pleased that she was a girl. The Queen is very fond of Charlotte and takes an interest in what she gets up to.
Known for her genteel but stern façade to much of the public, some may be surprised that the Queen has a very soft spot for George and Charlotte.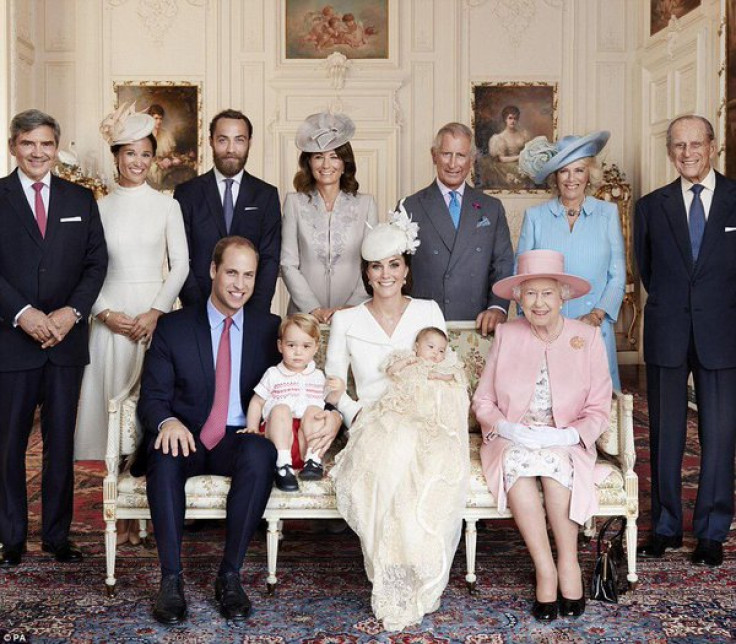 Kate continued: "Every time we stay with her, she leaves a little gift for George and Charlotte in their rooms. I think that just goes to show her love for [the children] and for the family."
"She's been a gentle guidance. The most memorable day for me was during a visit to Leicester. I went without William so I was a little apprehensive," she added.
"Everyone in the family teases me because I spend far too much time chatting than I should. So I do have a lot to learn still, I suppose.
"But that day, the Queen took time to make sure I was happy and looked after on that occasion. Again, that shows just how caring she is really," she continued.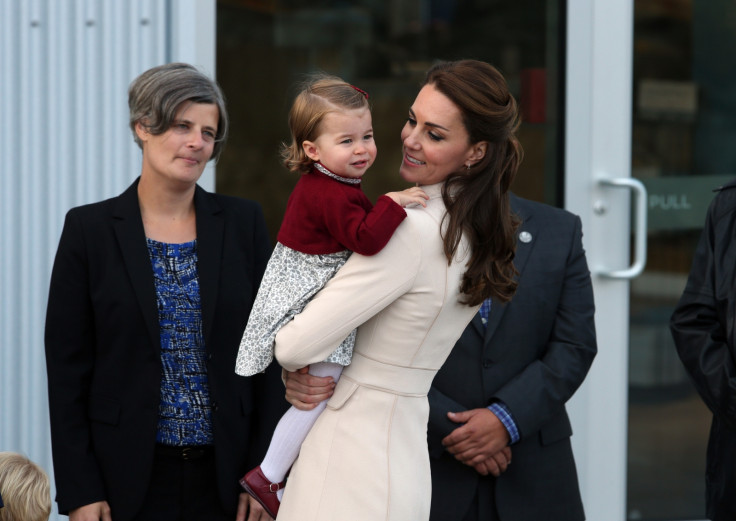 While the Queen never grants one-to-one television interviews, her close friends and family managed to convey her story as monarch pretty well during the documentary. The lengthy tribute gave the viewing public a fresh insight into the royal's life along with some intimate moments, including when Prince Charles revealed that he made her laugh by joking: "Do you realise that when you reach 90, I shall have known you for 68 years".
The documentary received wide praise on social media, with one person tweeting: "Watching #OurQueenAt90 and more amazed than ever by our incredible Monarch. Hardest working 90 yr old on the planet. Pity for the critics".
Another added: "Rarely do we get such an insight into the Royal Family. #OurQueenAt90 is class. Well done @itv." while a third put: "#OurQueenAt90 I love her. Just as enamoured with her as I was when I watched the programme before".