On day two of their royal tour of Canada, Kate Middleton and Prince William headed to Vancouver for their first full day of official engagements. The couple boarded a sea plane from Victoria for the 35-minute flight allowing them to take in the views of the Georgia Strait.
Commenting on the short flight, a royal aide said: "They spent a lot looking out of the window and talking to the pilot. The Duke was very interested in the landing and the different conditions they work in. They spent a lot of time looking at the incredible views from both sides of the plane."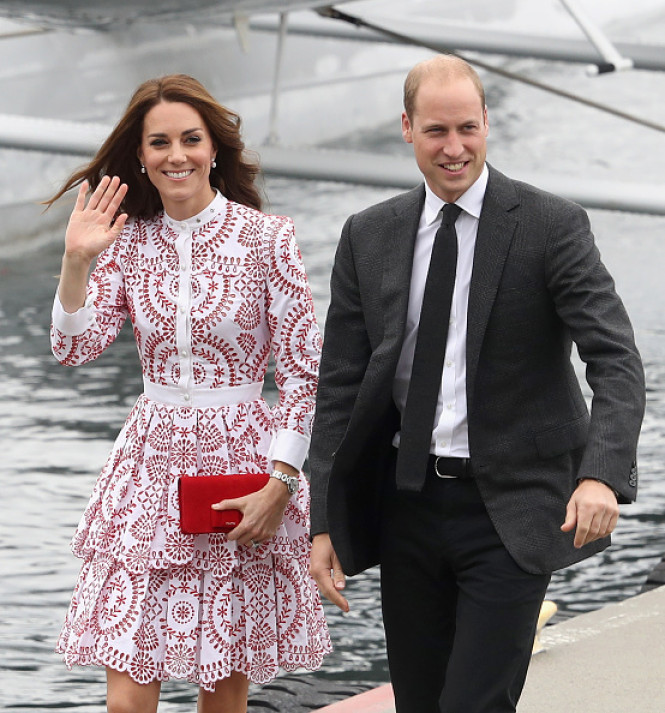 Arriving in Vancouver they were welcomed by thousands of well-wishers hoping to catch a glimpse of the royals.
There was no sign of Prince George and Princess Charlotte who stayed behind at Government House in Victoria, as they recover from a gruelling 10-hour flight the day before.
But the Duchess of Cambridge made up for the children's absence, making a striking entrance in a £4,000 red and white Alexander McQueen dress as they landed in the Coal Harbour.
Premier of British Columbia, Christy Clark greeted them at the dock as thousands of royal watchers stood ten deep at nearby Jack Poole Plaza, hoping for a chance to meet Kate and William, who were welcomed with cheers and gifts of flowers and toys for the children.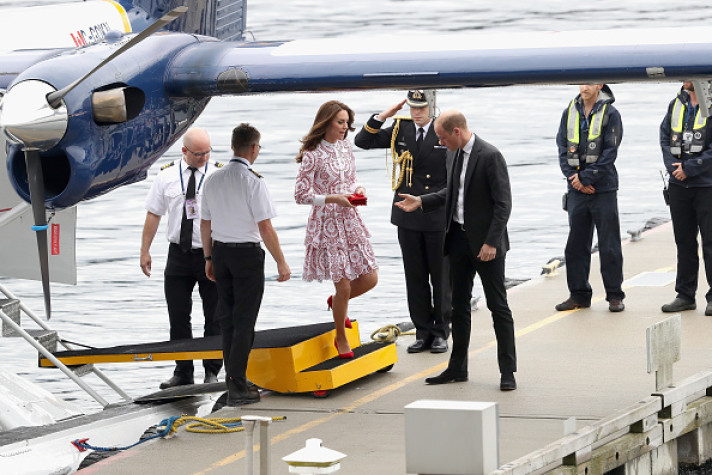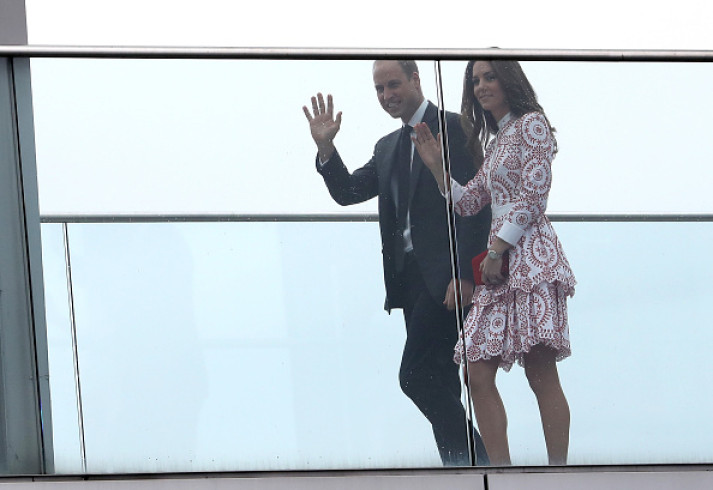 A Kensington Palace spokesman said the enthusiastic reception from local residents would "allow The Duke and Duchess to get an immediate sense of Vancouver's energy and dynamism".
The royals then travelled to the Downtown East Side of Vancouver to meet the team at Sheway, a charity that provides support to vulnerable mothers dealing with issues such as addiction. William and Kate met with several mothers who shared their stories of their battle to overcome addiction, highlighting the invaluable support they have received from the charity.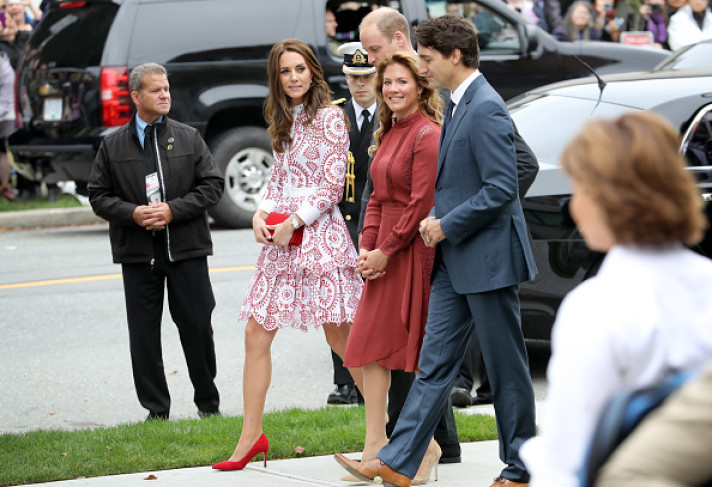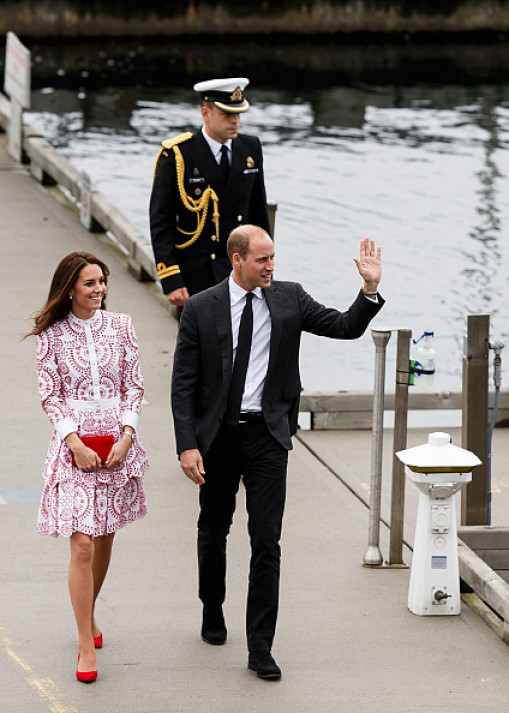 After a chat over tea and scones, the royals were showered with yet more gifts of teddy bears for George and Charlotte according to Mirror Online.
Visiting a pregnancy outreach program the Duke and Duchess couldn't hide their delight as they watched a toddler being weighed. The Prince noted that three-month-old Jasmine Hydrochuk, was dressed for the occasion in a pink dress and matching pink hair band and bow, Hello! reports.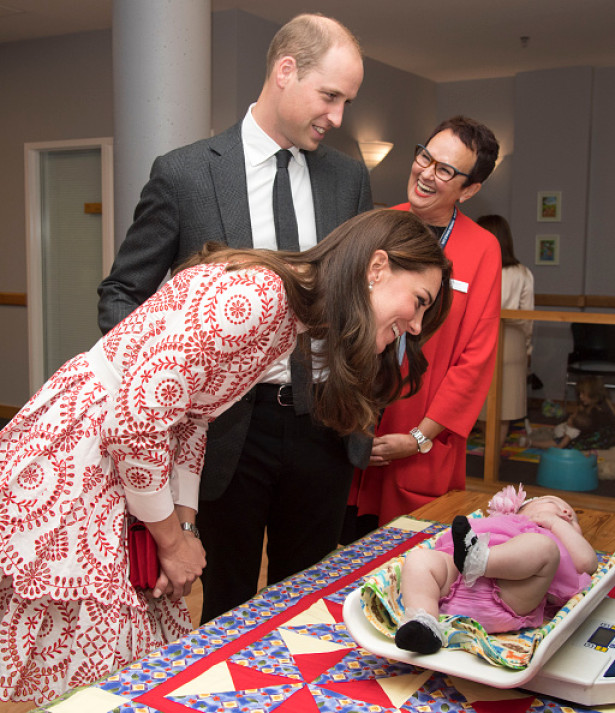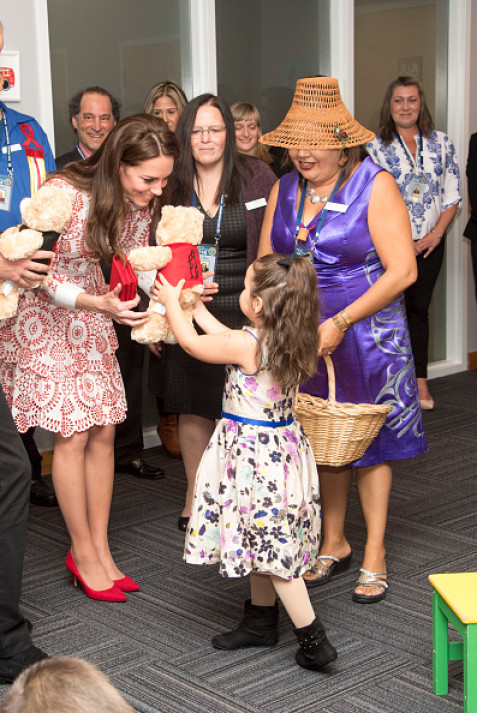 "Look at you, all dressed up," said William. "Aren't you doing well, with all this attention." Kate then told Jasmine's mother: "She is so incredibly sweet and I can't believe how good she is. Whenever we used to put George or Charlotte on the scales, they would never stay still."
Five-year-old Hailey Cain presented the royal couple with a teddy each with specially customised red and black vests for Prince George and Princess Charlotte. "I love your dress, it's so pretty," Kate told the excited child. "Thank you so much, Charlotte will love this, she loves her teddies," she added.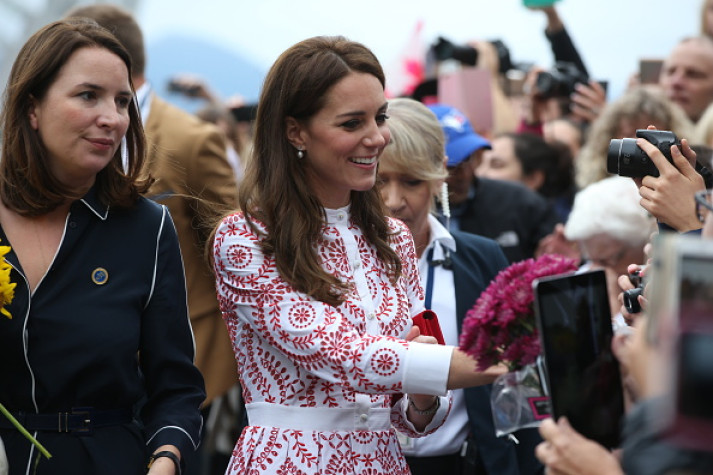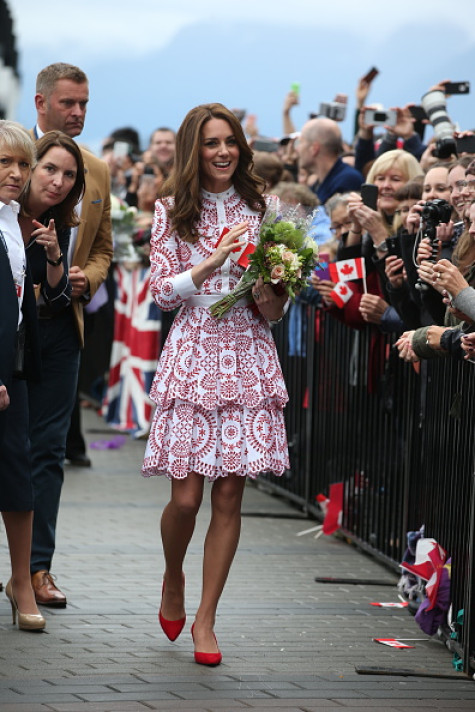 Later, the royals were joined by Prime Minister Justin Trudeau and his wife, Sophie, for a visit to the Immigration Services Society of British Columbia where they met with staff and volunteers who support over 25,000 migrants to Canada each year, including some of those who have fled war-torn Syria.
The royals learnt about the support Syrian refugees have received from the Canadian government to help their resettlement through housing, education, employment, language, and mental health support. They also met a Syrian family and heard their first-hand experience of finding sanctuary in Canada.
Later in the day, the royal couple will attend a youth reception at Telus Gardens where they will meet young Canadians who are helping to make a difference in their communities, Mail Online reports.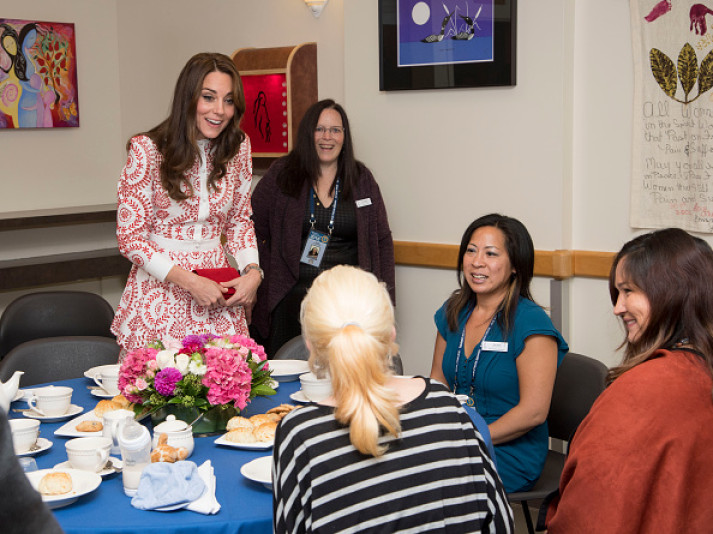 The final engagement of the day will see the Duke and Duchess learn more about the city's emergency services as they pay a visit to the Kitsilano Coast Guard Station in Vanier park .
The royals will take another alternative mode of transport as they enjoy a trip on the Coast Guard's hovercraft before flying back to Victoria to rejoin their children.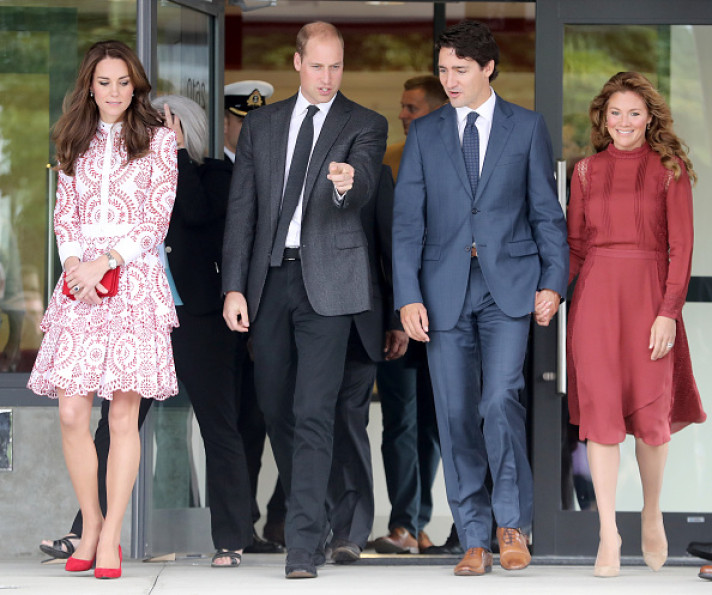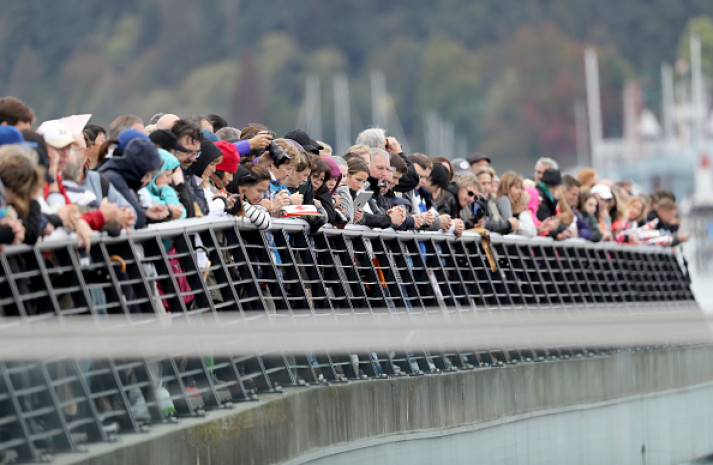 The second day of the Duke and Duchesses tour has also been captured on social media with photos shared on the Kensington Palace Twitter account.