Kate Middleton spoke about her four-month-old son, Prince George during a recent engagement in Euston, central London.
The Duchess of Cambridge attended an event by a crime prevention charity, Only Connect, on 19 November where one of the charity members, Russell-Andrews, gave her a babygro for Prince George.
Russell said that Kate was "very pleased" to get the white babygro, which featured the charity's logo and the words that read: "Prince George underneath."
"She (Kate Middleton) said it's a very good fit because he's (Prince George) growing very fast, and that he'll like it," Russell, who met Catherine along with his toddler daughter Teegan, said, according to Clarence House.
"Teegan tried to take back the babygro, she's very cheeky. The Duchess said that they're very demanding at this age," he added.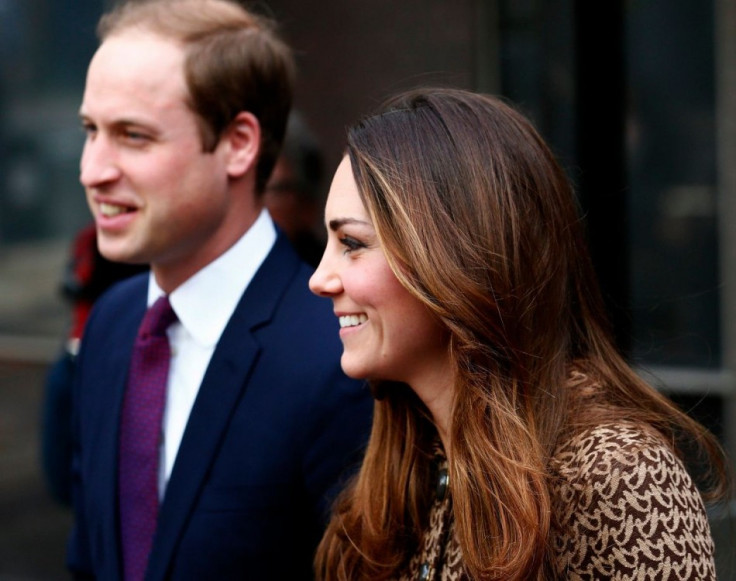 Kate wore the same Orla Kiely frock dress and Aquatalia ankle boots which she wore over a year ago to visit a primary school in Oxford.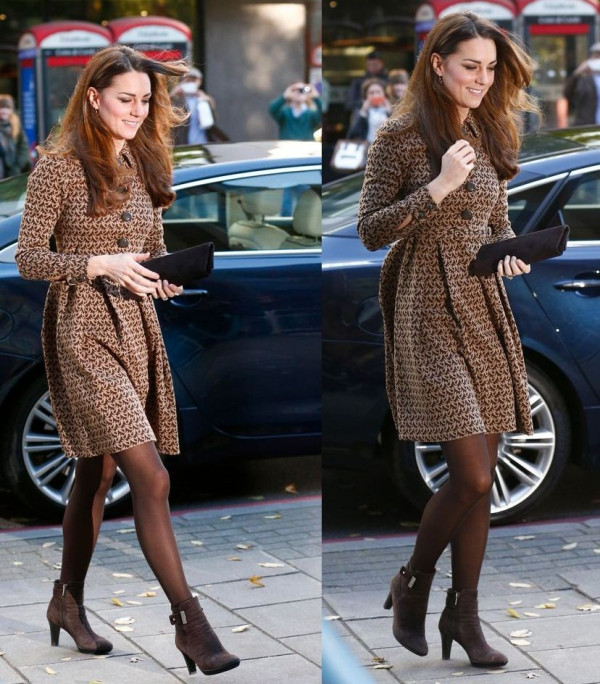 Kate admits her love for photography
Kate Middleton and Prince William visited the charity headquarters to learn more about what they do. The organisation works with prisoners, former criminals and young people at risk of offending.
The Duke and Duchess of Cambridge's visit coincided with their area of focus on young people through their own foundation, the Royal Foundation of The Duke and Duchess of Cambridge and Prince Harry.
Karis Barnard of the organisation spoke to Kate about the arts programmes, including poetry, the charity runs to help young people.
According to Karis, Kate revealed that she was bad at poetry and her only art interest lay in photography.
"She said she wasn't so good at poetry but her photography is her passion. If she's going to do anything artistic, it's that."
The Duchess' passion for photography was unveiled, for the first time, exactly a year ago when Clarence House released seven photographs taken by Catherine during her visit to the Research Station at Danum Valley in Borneo, Malaysia.
Kate Middleton visited Danum Valley, along with Prince William during the royal couple's Diamond Jubilee tour of South East Asia and the South Pacific in September last year.
The photo album - The Duchess of Cambridge's Photos from Borneo - features images taken by Kate Middleton during a private walk through part of the jungle, close to the research station. All the photos reveal another side of the Duchess of Cambridge - that of a photographer - and are an attempt to show vast canopies of the Borneo rainforest, one of the oldest in the world.