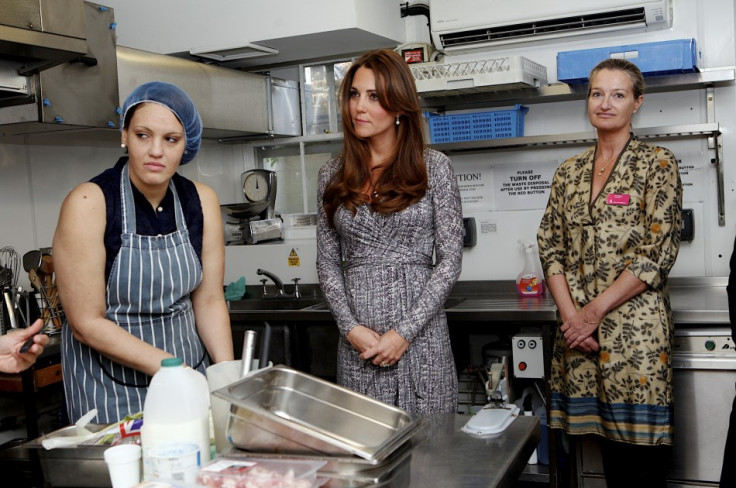 Kate Middleton has been learning to cook ahead of the birth of her first child with the help of her new housekeeper Antonella Fresolone.
The Duchess of Cambridge has been keen to learn how to master some of her Italian cook's culinary creations.
According to US Weekly, a source said that Fresolone, who has worked for the royal family for the last 13 years, has been teaching Kate "a number of new dishes".
She has been practising in Nottinghamshire Cottage in Kensington Palace. While details of the dishes are unknown, the source said that Fresolone, 42, is known for her homemade pasta and freshly baked bread.
The duchess has not appeared at any official engagements since the end of April, when she visited Naomi House children's hospice in Sutton Scotney.
Shopping in Kensington
However, she has been spotted shopping for home furnishings in Kensington ahead of her July due date.
A spokesperson for the duchess has confirmed she will be taking time off after the birth of her baby.
Rumours had suggested Kate was planning to move in with her mother Carole following the birth of her child but the appointment of Fresolone would suggest otherwise.
A royal source told the Express: "They wouldn't have taken on a housekeeper if they did not intend to spend time at Kensington Palace.
"Yes Nottingham Cottage is cosy but there are two bedrooms; one for the couple and one for the baby. Of course it is only natural that the duchess will want to spend time with her mother Carole but she will also want to be on site to oversee the £1m renovations at apartment 1a as they near their end."