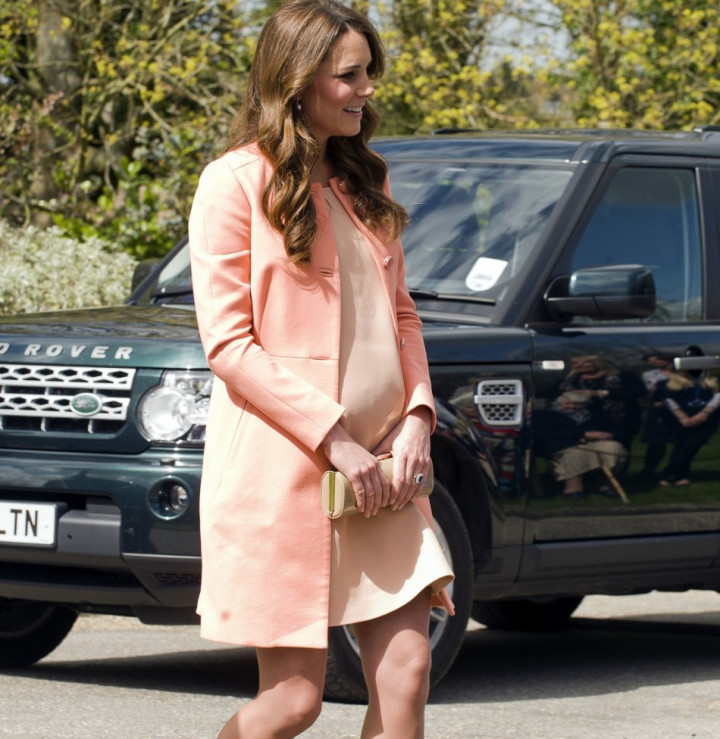 The Duchess of Cambridge is satisfying her pregnancy cravings by tucking in to vegetable curry in her parents' village of Upper Bucklebury, Berkshire, it has emerged on the same day as news of her due date became public.
The wife of Prince William, second in line to the throne, is a keen fan of a homemade dish from a convenience store near her parents' home.
The dish was cooked by chef Chan Shingadia, who runs the Spar shop with her husband Hash, 53.
The couple are very friendly with Kate's mum and dad, Carol and Michael.
Kate, who is seven months pregnant, collected the meal from the store when she was visiting her parents on the weekend of her second wedding anniversary at the end of April.
Hash, who runs the local store, refused to say exactly what type of dish Kate ordered, but replied: "We cook for her mum and family."
He went on to talk about Kate's culinary tastes. " Yes, yes - she likes my wife's cooking," he told The Sun.
"My wife made her [Kate] curry a little while ago which she totally enjoyed. I think she came in one day and my wife was cooking upstairs.
"She said it smelled lovely, so my wife gave her some to take away."
The Duchess of Cambridge is said to do her own food shopping and cooking at the Anglesey, Wales, home she shares with William, 30, according to Vanity Fair.
She is also known to make jars of homemade strawberry jam and plum preserves to give out as gifts to family and friends.
At least Kate Middleton has a fairly normal pregnancy craving. The Duchess could have had a hankering for cigarette ashes, which the American Preganancy Association says is one of most craved non-food items.
Celebrity pregnancy cravings
1. Britney Spears - reportedly craved dirt
2. Victoria Beckham - smoked salmon
3. Tina Fey - mini chocolate doughnuts
4. Minnie Driver - olives. She didn't specify green or black
5. Jennifer Lopez - salsa, M&Ms and orange soda
6. Angelina Jolie - Reese's Pieces
7. Madonna - poached eggs
8. Beyonce - ice cream with chilli sauce, bananas dipped in ketchup
9. Gwen Stefani - Tabasco. OK magazine said she carried a little bottle of Tabasco around in her purse during her pregnancy and used it on everything
10. Katie Holmes - cupcakes