Trust Kate Middleton to brighten even a dull winter morning with her colourful sartorial choices. The Duchess of Cambridge put her fashionable foot forward on Tuesday (17 January) morning as she joined Prince William and Prince Harry for a charity event.
Kate was decked in a full-sleeved floral "Evita" frock by Erdem for the Heads Together mental health campaign at London's Institute of Contemporary Arts. The 35-year-old royal complemented her spring-inspired dress with burgundy Tod's pumps and her favourite Mulberry clutch.
In a refreshing twist to her usual style, the mother-of-two gave a miss to her otherwise straight locks and opted for a rather voluminous hairdo.
With the floral attire from the Canadian-born designer and her bouncy curls, Kate made quite an impression as she spoke about the next phase of their mental health campaign.
"The challenge that so many people have is not knowing how to take that first step of reaching out to another person for help," the Duchess said at a briefing in London. "Admitting that they are not coping. Fear, or reticence, or a sense of not wanting to burden another, means that people suffer in silence — allowing the problem to grow larger and larger unchecked."
She continued, "William, Harry and I have been very privileged to witness in the course of our work countless examples of simple conversations that have changed lives, which were the first step on a path to recovery."
The Royal trio outlined plans for the mental health charity ahead of the 2017 Virgin Money London Marathon. Heads Together — which coordinates with eight mental health organisations — is the official charity of this year's marathon.
"Mental health matters to each and every one of us. It matters just as much as our physical health," Prince William told guests. "There are times when, whoever we are, it is hard to cope with challenges — and when that happens being open and honest and asking for help is life-changing."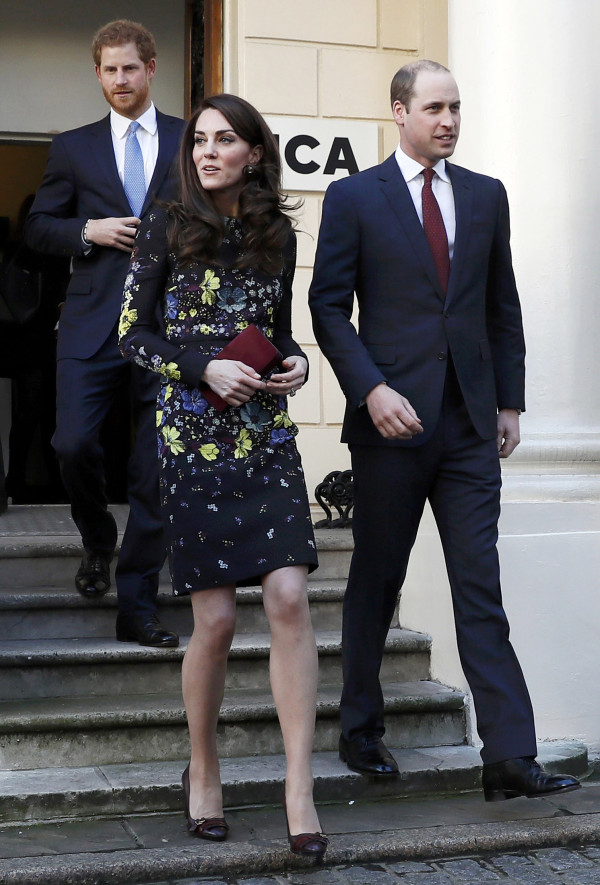 Prince Harry also echoed the words of his family. "Everyone would get help for a broken leg, so why not seek help for an issue that could hamper you and others around you?" he asked rhetorically.
The Heads Together initiative is set to celebrate its one-year anniversary with the London marathon on 23 April. According to reports, there will be a series of events aimed at eliminating any stigma surrounding mental health on the day.