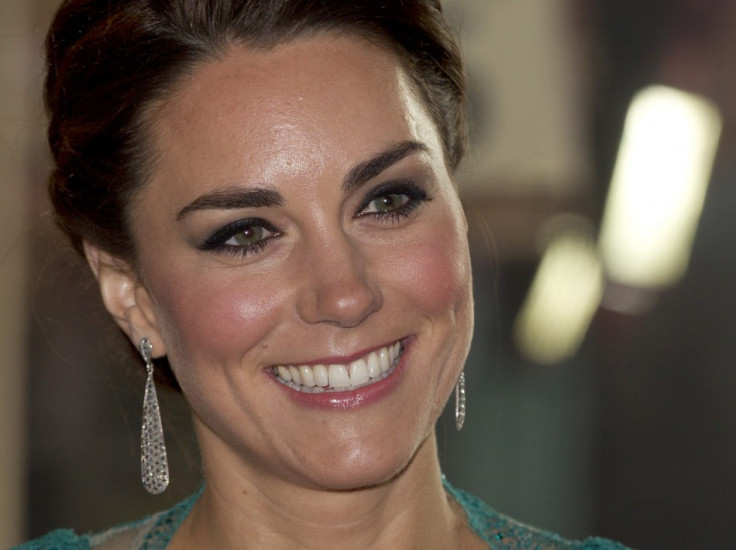 This could well be a tough auction, given that two iconic hats worn by the Duchess of Cambridge are up for grabs.
Kate Middleton, the Duchess of Cambridge, has evolved as an undoubted fashion icon over the past year and the two hats being sold, through Kerry Taylor Auctions on 26 June, are expected to fetch considerable sums of money; each hat, it is estimated, will sell for between £1,000 and £1,500.
The first is a Philip Somerville disc-shaped black and white hat made out of straw, with a woven horsehair brim intersected with black and white feather plumes. Kate Middleton wore the hat when she joined the Royal family at the Order of Garter, in June 2008.
The second is by Aurora and features a swirling organza crown and transparent wired open-weave brim adorned with two plumes and a curleque. It was worn by the Duchess of Cambridge on the occasion of the wedding of Harry Meade in October 2010.
Incidentally, the 30 year old got several of her more famous headpieces, including the ones for auction, from Get Ahead Hats in Reading for around £100 a time.
"Kate came in with her mother, Carole, and sister, Pippa. Even then she knew exactly what she wanted and had a very strong sense of style. She came in on several occasions and was an absolute pleasure to deal with," a source was quoted as saying to the Daily Mail.
Kate Middleton, as part of her persona as a style and fashion icon, has been credited with bringing hats back into fashion. In fact, an earlier IBTimes UK report said an online poll conducted by the Headwear Association declared the Duchess of Cambridge as Hat Person of the Year.
Kate and her styles have been looked up by many young ladies and is a huge global hit. An earlier IBTimes UK article, had reported that in an online poll conducted by the Headwear Association, the Duchess of Cambridge, Kate Middleton, had won Hat Person the Year.
A representative of Kerry Taylor spoke about Kate Middleton's choices and sense of style.
"Before her fairy-tale wedding last year when she was created HRH the Duchess of Cambridge, Kate, like any other ordinary girl, visited her local milliner if she needed a hat for a special occasion," Taylor told Marie Claire, adding, "With an eye for economy and practicality, as hats take up masses of storage space, she preferred to hire a hat for the day rather than purchase it outright. She was sometimes accompanied by her mother Carole who helped her make the right selection. Given her recent transformation into a style icon we are confident there will be a great deal of interest in them."
Incidentally, the famous see-through dress Kate Middleton wore during a fashion show at St Andrews University was sold for £78,000 by the same auction house.