Pippa Middleton and Nico Jackson to get engaged soon; Kate Middleton happy for sister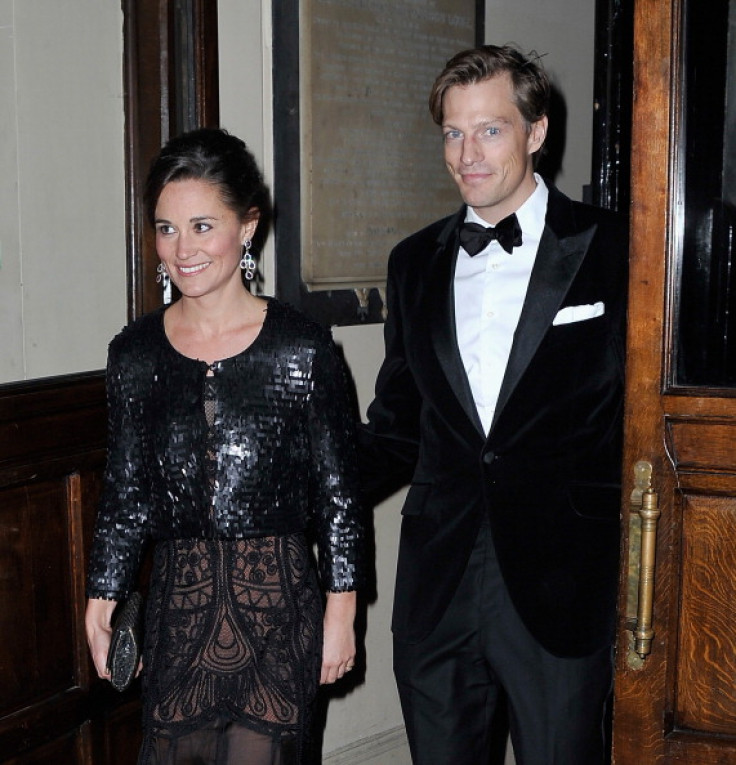 Pippa Middleton and her boyfriend Nico Jackson are reportedly ready to settle down.
According to Life & Style, the 31-year-old younger sister of Kate Middleton and millionaire stockbroker Jackson will be getting engaged soon.
"Kate is so happy for Pippa and she loves Nico," a source said. "They all get along so well!"
Adding on, it is revealed that the 32-year-old Duchess of Cambridge will be choosing the engagement ring.
"It will definitely be a stunner!" the insider added.
The couple's relationship first came to light in 2013 after Chi magazine published photographs of Middleton in an orange and pink bikini, holding hands with Jackson.
Earlier this year, it was reported they were on the verge of a split. However, last month, the pair were spotted spending time together in Fulham.
Meanwhile, Pippa has been helping Kate to get back into shape, after giving birth to Princess Charlotte.
"Pippa arranged to have fresh juices delivered to Kate every three days," a source told Us Weekly. "It was a surprise treat. Kate used to blend her own juices and this is much easier."
"She just enjoys green juice in the morning. It's Kate's go-to for an extra boost," the insider added.
© Copyright IBTimes 2023. All rights reserved.