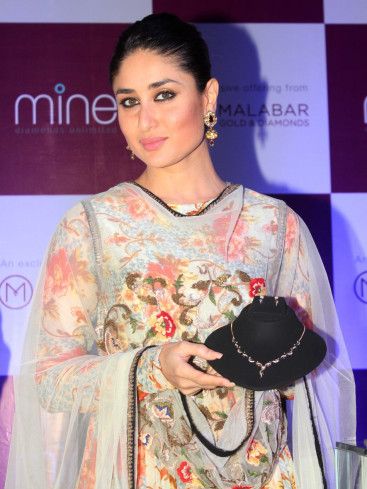 Most people would jump at the chance to spend the evening with the Duke and Duchess of Cambridge, but Bollywood actress Kareena Kapoor has had to turn down her opportunity.
The royal couple will embark on a four-day visit to India, taking in sights such as the Taj Mahal in Agra and Kaziringa National Park. They will then head to Bhutan for two days, where they will meet its king and queen, dubbed the "William and Kate of the Himalayas".
During the whirlwind trip, they will be guests of honour at a charity gala in Mumbai, with proceeds going to three charities; Magic Bus, Doorstep, and Childline. The highly-anticipated event, celebrating Mumbai's film and creative industries, features dance and musical numbers and an A-list turnout including Shah Rukh Khan and Amitabh Bachchan.
A Kensington Palace spokesperson said in a statement: "The Duke and Duchess are pleased that this event will raise funds that will create a small legacy of their visit to India."
Although Kapoor, granddaughter of legendary actor Raj Kapoor, received an invitation to the star-studded event, The Hindustan Times reports that she will be a no-show as her actor husband, Saif Ali Khan, cannot make the function.
"Kareena has confided in her friends that, since Saif is shooting and won't be able to make it to the royal reception, she does not want to attend," a source said. "Despite being approached by the authorities repeatedly, she does not want to go alone."
Meanwhile, The Telegraph reports that the Duchess will have at least two outfit changes a day, comprising Indian and British designers. A source told the newspaper: "She is in charge of it herself and takes an interest in paying tribute to the host country, with nods to their culture and local style on at least a few of the engagements. The important factor on this tour is the heat, so that's an issue that plays a big part in the choice of outfits."