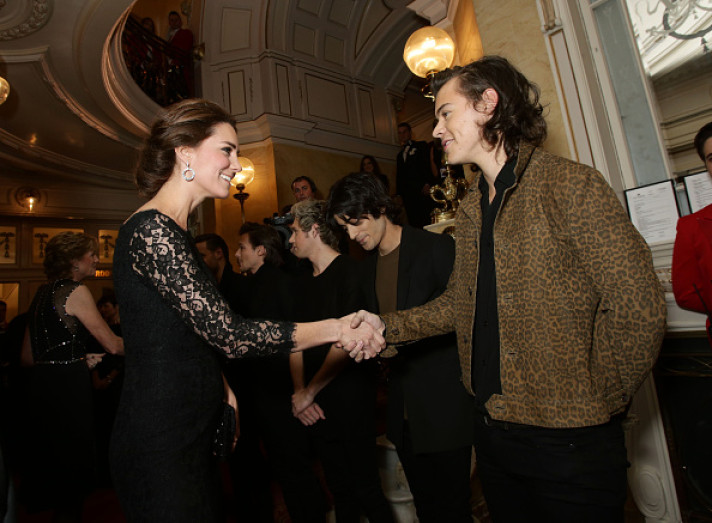 One Direction have performed on stage before thousands, and boasting legions of fans, are hailed as the world's biggest boy band.
You'd think there was little that might faze them, but apparently meeting a Princess left them all tongue-tied.
The Duke and Duchess of Cambridge were greeted by the band as they attended the Royal Variety Performance, where the former X Factor stars are topping the bill.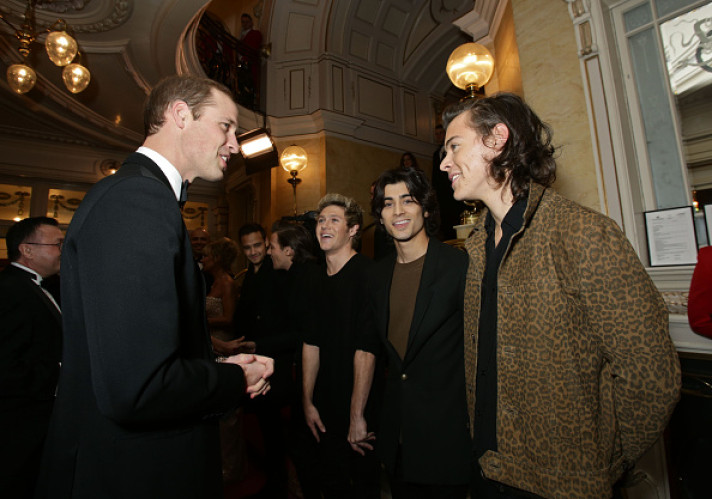 Band member Liam Payne said of the royal encounter: "It's the most nervous I think I've ever been in my life."
Louis Tomlinson revealed he feared he had made a serious faux pas. "I didn't say ma'am. I said 'Hi. How are you? I'm Louis."
After shaking hands with the Duchess, who is 16 weeks pregnant, Harry Styles revealed he managed to keep his cool.
"I said congratulations on the bump," though he added that she "didn't look bumpy."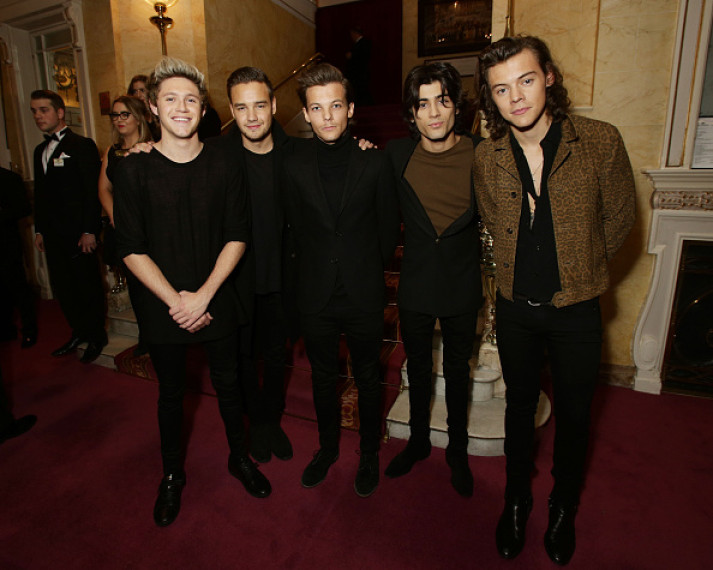 The royal couple talked to the band about their next tour titled 'On the Road Again' with Prince William revealing he had been "keeping a close eye" on the British pop stars.
Zayn Malik was rocking a new look with a centre parting in his long hair.
The band was due to take to the stage this evening, along with Bette Midler, McBusted, Ed Sheeran, Dame Shirley Bassey, Demi Lovato and Ellie Goulding, who famously performed at the couple's wedding.
Hosted by Michael McIntyre, the event also sees the Duchess's former schoolmate Jack Whitehall, take to the stage.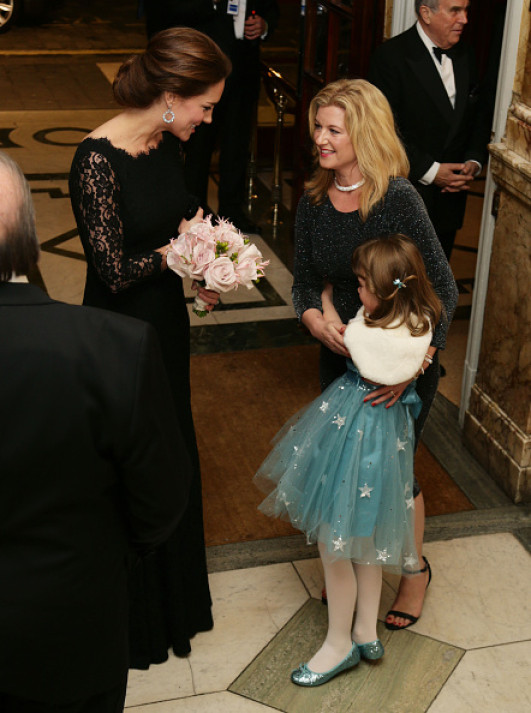 The star-studded event is usually attended by the Queen or the Prince of Wales, but is perhaps better suited to the younger royals.
The Royal Variety Performance will be screened on ITV in December.