The Duke and Duchess of Cambridge revealed that despite their royal status, they are parents much like any other, as they attended a children's party in Victoria held in honour of Prince George and Princess Charlotte.
The royals were joined by the families of military personnel at the children's gathering, who had an opportunity to interact with Kate and William and share their very similar parenting experiences.
Andrew and Kristy Matheson, 35 and 34, were among the guests attending with their children, Lily who is 19 months old and Isabelle who is four.
"It was a bit surreal at first, it's not too often you get to royalty you only see in the media," said Andrew who serves a submariner on HMCS Victoria. "But at the heart, they're parents. We talked about the challenges they have of being on a tight schedule and juggling children and how you're always on edge because you always have one eye on the kids. They said they were loving their time in Victoria."
While Princess Charlotte was quick to make friends with a three-year-old girl called Brielle, her mother Andrea had the opportunity to chat with Kate, who revealed that her 16-month-old daughter is teething.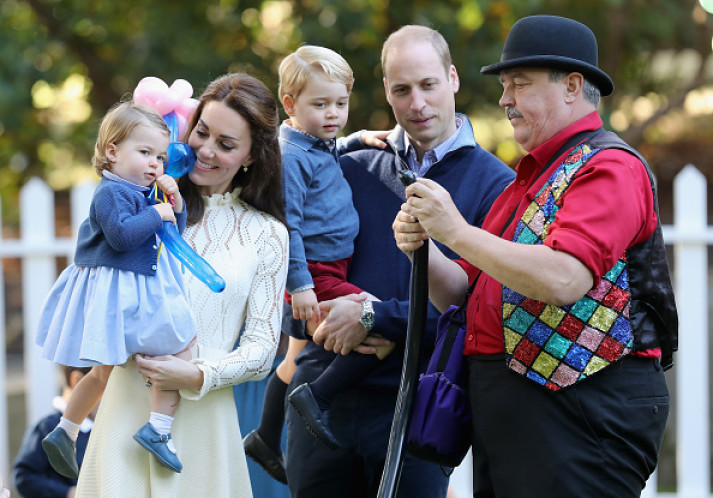 "Charlotte was chewing on her fingers so I asked if she was teething. She talked about bath time and how she [Charlotte] is always hungry," Andrea told Mirror Online.
The children were treated to a petting zoo, and while Prince George was excited at seeing a bubble machine, was instantly enamoured with the balloon display.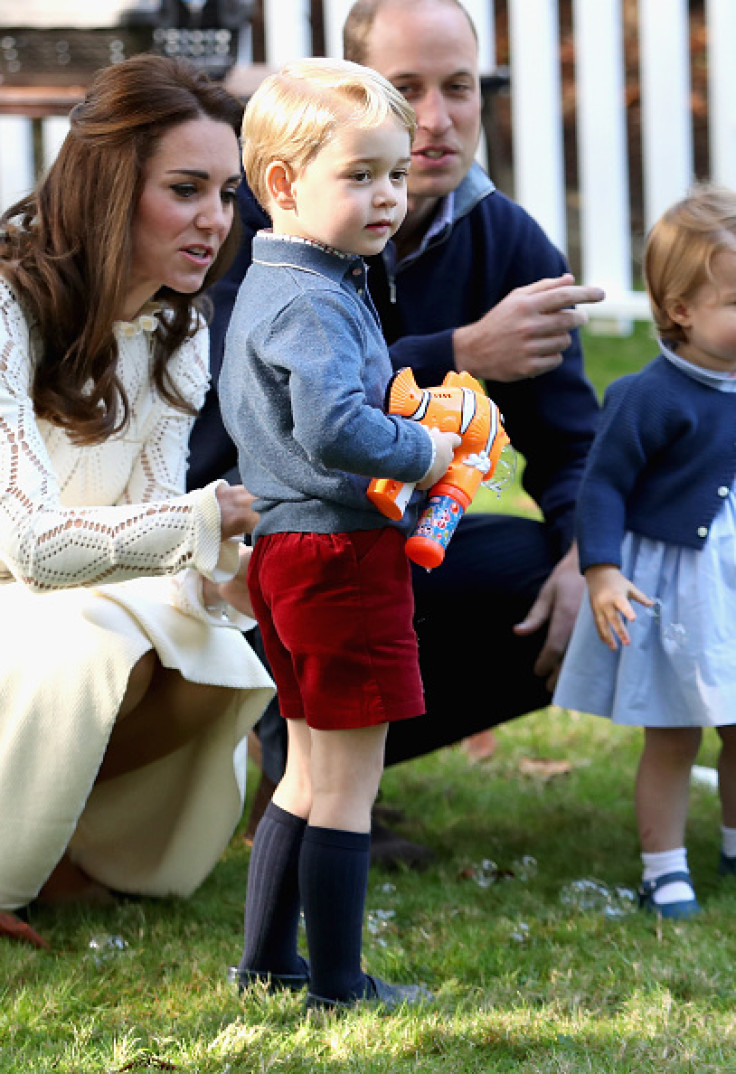 Lucas Kenward, CO of HMCS Edmonton, a Canadian warship, commented that the royal family were much like any other happy family at a gathering. "It was much more intimate than I anticipated. It wasn't about the Duke and Duchess coming down the stairs.
"It was nice to see they have kids that are like all our kids, down to earth, interacting. It didn't feel scripted at all. He [George] was definitely into the bubbles."
Andrea added: "I think they're really enjoying their time here. They said it was fabulous."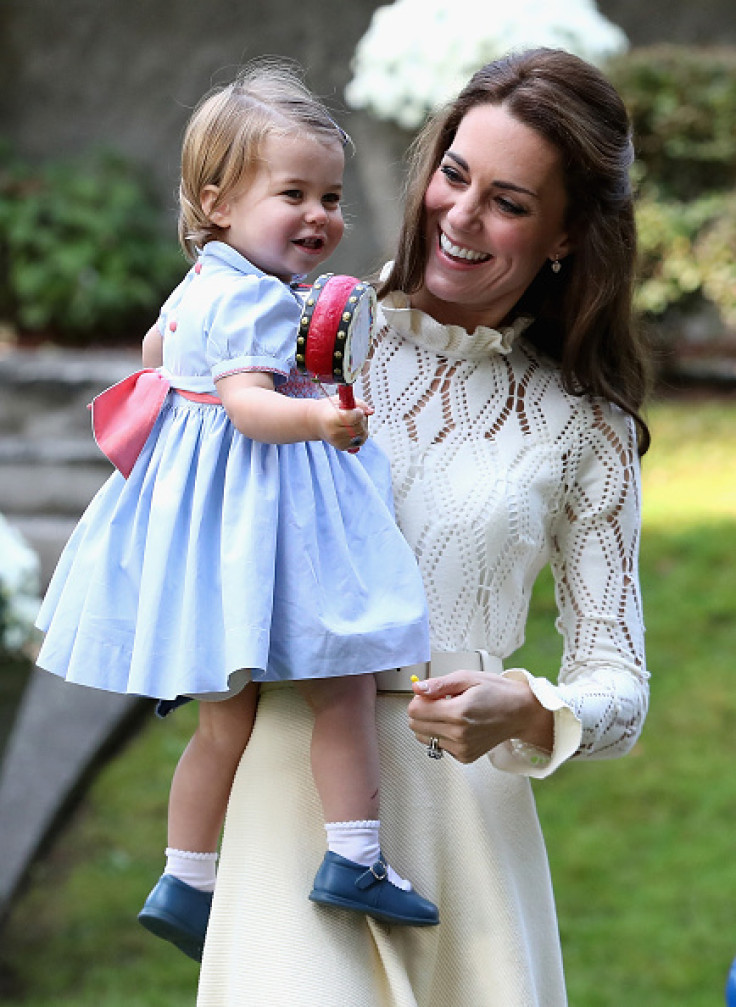 Children's entertainer Paul Kilshaw, 53, from Victoria, had the royal children captivated as he made balloon animals for them. However, Prince George set him something of challenge when he made the unusual request of a spider and a volcano which he hadn't made before. The future heir to the throne also revealed a touch of sibling rivalry.
"At first George wasn't interested in getting one until Charlotte was getting one, then he was right over. He wanted what she had," explained Paul. "It was totally over the top. I made a teddy bear and a flower for Charlotte and made George a tree and a volcano. When I made him the spider he started to laugh and pushed it in my face then pushed it in dad's face.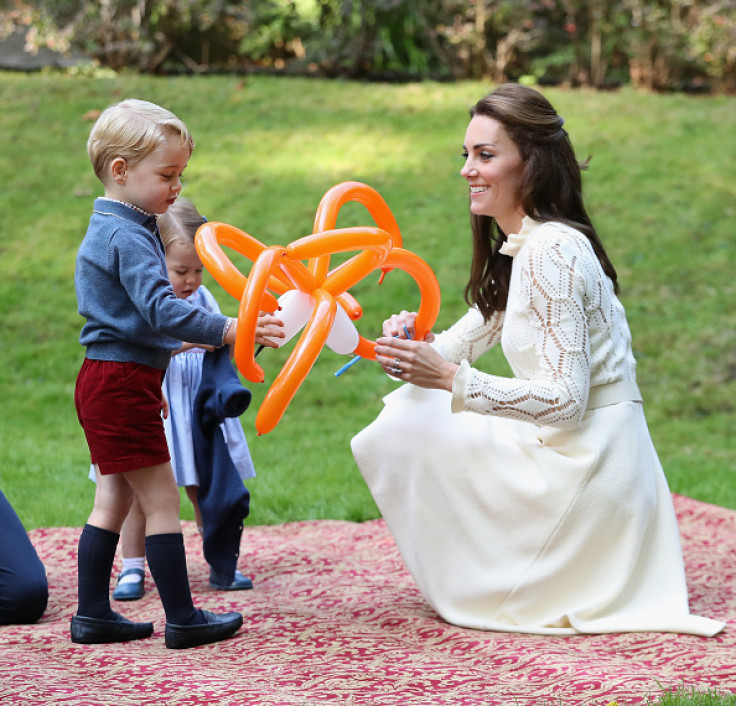 "George especially asked for a volcano and he was very proud to tell me all about volcanos.
"When I started with the orange flames he was pleased to tell me 'And that's lava'.
"Charlotte asked for a flower, I think she said 'flower' because the other little girls were asking for flowers." "
William said 'We try making balloons at home but it doesn't work'".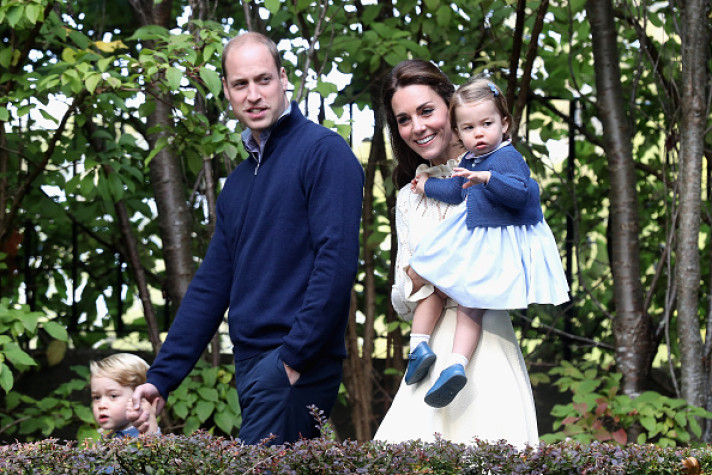 The children also had fun petting the animals with Charlotte looks stroking a black and white rabbit, while Prince George took two miniature horses for a ride.
The event marked Prince George and Princess Charlotte's first joint engagement, while it's the first time that Princess Charlotte has joined her parents on an official foreign tour.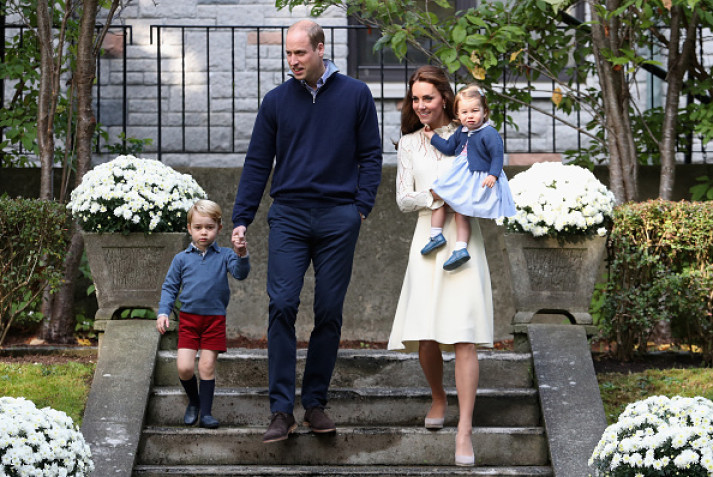 The children have been accompanied by the family's close personal aide and nanny, Maria Borrello who attends to them while their parents conduct their official duties.