It was not very long ago that reality television star Kim Kardashian was caught amid controversy surrounding her 72-day marriage to Brooklyn Nets basketball player Kris Humphries.
Since then though, the 31-year-old American has lain low and out of sight of the media. In addition, she seems concerned with nothing apart from her boyfriend, rapper Kanye West... and their first child together, of course.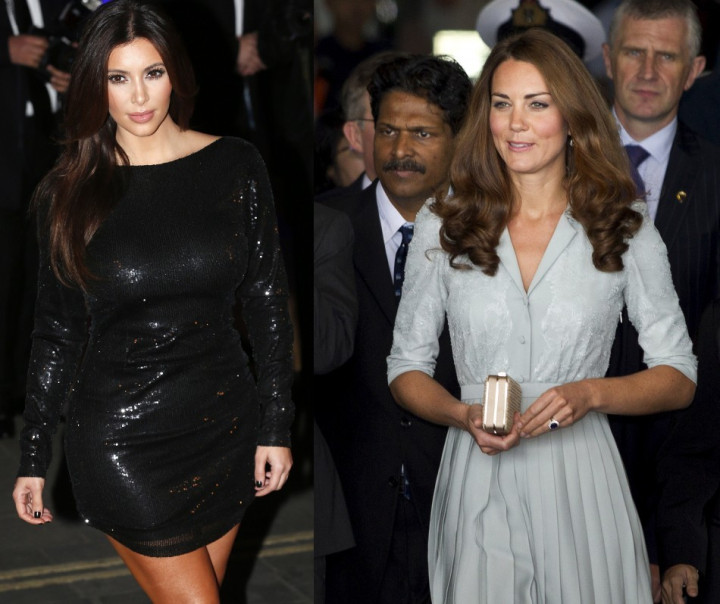 The pregnant Kardashian, expecting her first child, is apparently serious about her demand for privacy over the coming months. So much so, she is happy to leave all the attention and limelight to Kate Middleton, the Duchess of Cambridge.
The two pregnancies were announced within days of each other, precipitating widespread speculation over which of the two international celebrities would give birth first. There are even bets being taken on that score. Nevertheless, Kardashian claims all she is concerned about are the children... the Duchess' and hers.
"I just hope both of us have healthy babies and that's all you can really focus on. I'd rather have the privacy, [Kate] can have all the attention," Kardashian was quoted as saying by Access Hollywood.
The change comes as a welcome move, particularly since Kardashian has been widely criticised for serving up practically every aspect of her life for public consumption. And as part of the newly reticent Kardashian, the reality star insists neither her boyfriend nor she will be selling pregnancy shots to tabloid gossip magazines.
"If we choose to do a beautiful photo shoot, whether it's just for personal [use] or we choose to have it in a great magazine, I won't be doing like a tabloid to sell photos or a pregnancy shot of me, that's just not what I want to do," she explained.
Kardashian has, in fact, kept a comparatively low profile since her split from Humphries, to whom, legally, she remains married; no divorce settlement has been finalised, as yet. And when pressed for details of her marriage to the basketball professional, Kardashian brushed off the queries, saying she did not want to focus on "things like that".
"There's always so many stories that are out there. I used to read them maybe like two years ago... That whole experience has taught me to just kind of pull away from all of the chatter," the actress and model claimed.