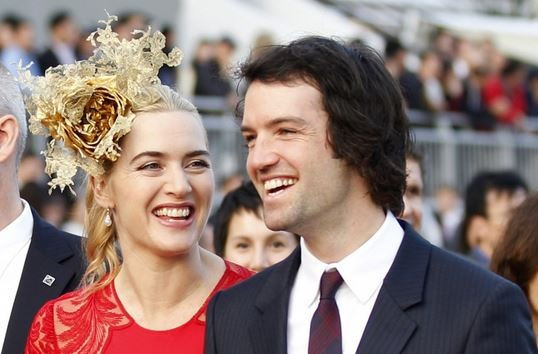 Oscar-winning actress Kate Winslet feels single mothers have a tough time raising children as society judges them.
"Single mums do come in for a hard time. Society is incredibly judgemental. I know this," Winslet told TimeOut magazine.
"My life has taken me down several different paths I never expected it to take me down. Not in a million years. And I know the true meaning of getting by by the skin of my teeth, I do.
"It doesn't matter whether you've got money or you haven't, whether you're famous or not. This is the case for all women actually, you have to carry on. You always have to carry on. And you can, because you have to."
The 37-year-old British actress, who is already mother to daughter Mia from her first marriage to Jim Threapleton and son Joe from her second marriage to Sam Mendes, is expecting her third child, the first with husband Ned Rocknroll.
"I'm a bit older, and certainly my body doesn't feel like I have been pregnant in ten years. I've been more active and healthier, I think. I know more about how to take care of myself now" she said.
"I think that between 27 and 37 was a really big learning decade. I just know more, I think, now than I did then. I've been very lucky – a bit tired and a bit sick at the beginning but nothing major at all."
When the Titanic actress announced her third pregnancy, she had to face criticism from Judith Woods, a feature writer and columnist for The Daily Telegraph, in her article 'Three babies by three fathers - will it be third time lucky for Calamity Kate Winslet?'
"Kate Winslet is pregnant again, and I blame Leonardo DiCaprio," Woods wrote, "No, he's not the father (this time...) but remember that scene in Titanic where his character, Jack, is about to slip off into the icy Atlantic and bids Rose adieu by reassuring her she will live and go on to have lots of babies? Well, he missed one crucial detail; the dang dying fool only forgot to specify that they weren't supposed to be by different fathers.
"Which is possibly why Winslet, 37, is having a baby with her newest husband, Sir Richard Branson's nephew, Ned Rocknroll," she added, "The actress, who won an Oscar for her splendid performance in The Reader, always has a baby - but just the one, mind - with every husband, to keep it fair."