Loose Women star Katie Price has opened up about her belief that she attracts spirits and her efforts to rid herself and her family of them.
Appearing on the ITV panel show on Friday, she claimed that almost every home she had lived in since moving out of her parents at the age of 18 had been haunted and that it was all down to her "aura".
She explained: "Most of my houses are haunted. When I've had mediums rounds they say it's me. I have an aura around me."
Recalling one abode which had proved a particular magnet for paranormal activity, she said: "I had a house that had memories. It was amazing but I couldn't understand why it had been up for sale for two years and no one had bought it.
"So I bought it and I had so many ghostly experiences there that I ended up having mediums come round and they told me what happened.
"I ended up finding out it had been built on a nursing home which had been knocked down.
"The orangery where the swimming pool was, I found out was where they put the bodies and stuff. So many things happened there, with water and other stuff."
Veteran model Katie has also had problems with the current home she shares with third husband Kieran Hayler and her children Harvey, 14, Junior, 11, Princess, nine, Jett, three, and Bunny, two.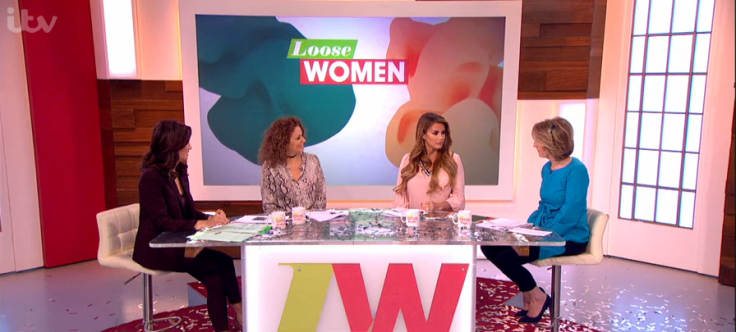 She previously told how she had to have the nine-bedroom mansion in Surrey cleansed when her offspring became scared after seeing mysterious apparitions.
Katie said: "We had it cleared because it was haunted and we had to get rid of the ghosts. The kids would sometimes scream in the night.
"On one occasion I heard Junior screaming, 'Help, help,' in the middle of the night and I went up to see him and he said he'd seen someone outside.
"I don't know what that was, but Junior was very scared."