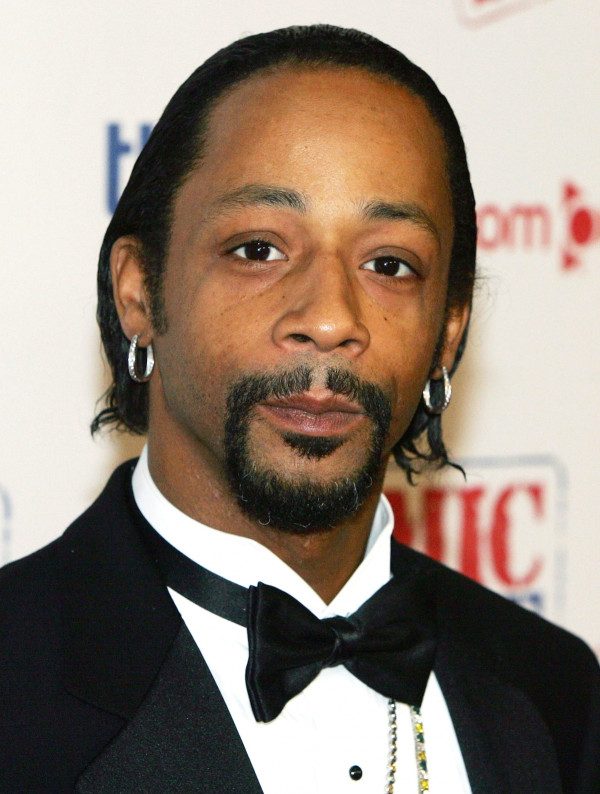 Katt Williams has reportedly been caught on camera punching a male teenager, the latest in a string of concerning incidents involving the stand-up. Various clips have emerged of the incident, said to have taken place in Melrose, Florida, and the US comedian is yet to address the altercation.
In one video available online, Williams, 44, can be seen surrounded by a large group of people while talking to one man dressed in a pink striped shirt. The Norbit actor can be heard saying: "Well you know what to do then. You going to stop me on the court," before throwing a punch directly in the unidentified teen's face.
However, the young man quickly retaliates and tackles Williams to the ground, before placing the comedian in a chokehold. Adults are seen surrounding the pair and manage to persuade the reported teen, who is referred to as Luke by some onlookers, to free Williams from his grip, which he does. The Hollywood star is then seen lying on the floor and warning the youngster: "Back up on me little boy."
Watch Katt Williams' altercation with a teenager:
The altercation comes just days after a woman named Jamila Majesty reportedly filed a lawsuit in Los Angeles, claiming to have been assaulted by the comic at his Malibu home. According to court documents obtained by Daily Beast, Williams "slapped [Majesty] several times and punched her in the ribs in addition to beating her with the group of women...
"As a result of the beating [Majesty] suffered broken ribs, split tendons, scarring to her face, and other extreme physical and emotional damage." Majesty is said to be suing Williams for battery, assault, false imprisonment and intentional infliction of emotional distress.
Earlier in March 2016, footage emerged of Williams reportedly sucker-punching a man on-stage at a Beanie Sigel concert in Philadelphia, which resulted in Williams getting attacked by a group of bystanders. Williams has a history of run-ins with the law and is reportedly still facing robbery charges in relation to an incident involving hip hop mogul Suge Knight in September 2014, when they allegedly stole a camera belonging to a paparazzo.
IBTimes UK has contacted Williams' rep for comment.