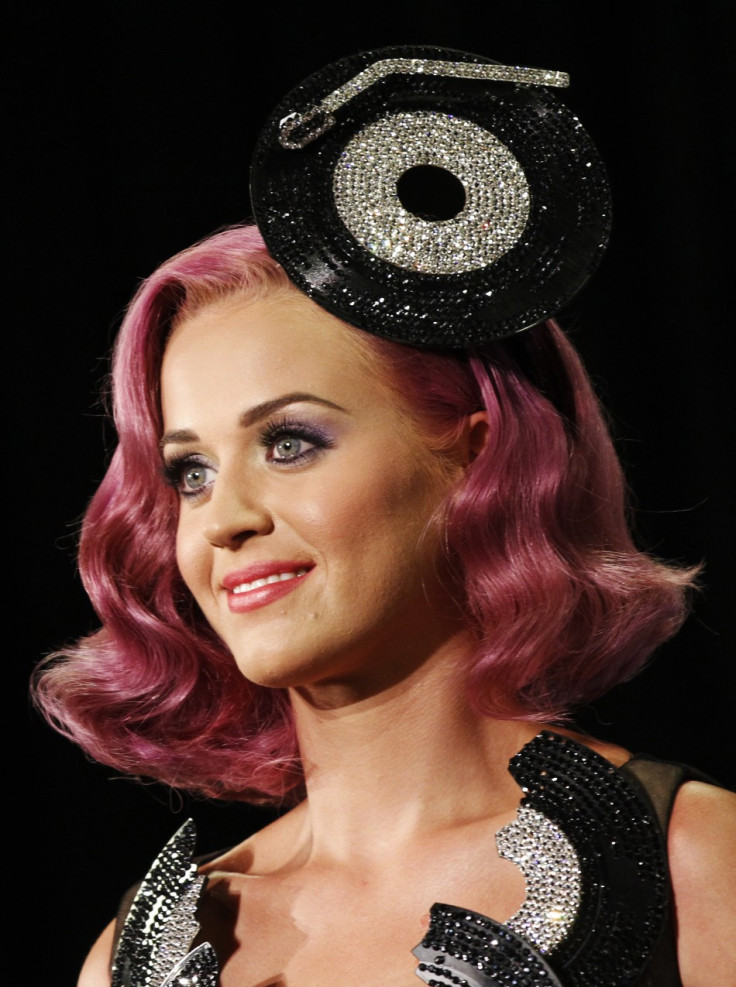 Popstar Katy Perry has laughed off claims that she has filed for divorced from her comedian husband Russell Brand.
The 27-year-old singer has brushed off rumours of a split by making light of the recent gossip and comparing her marriage to a soap opera.
Perry joked that she was nothing like US television soap All My Children character Erica Kane, who has suffered countless failed marriages.
The Teenage Dream singer, who received two Grammy nominations this week for record of the year and best pop solo performance, took to Twitter to reassure fans that she had not split from her funnyman husband.
She tweeted: "First I'm pregnant & then I'm divorced. What am I? All My Children?! Erica Kane? Pshhh #ifihadadollarforeverytime ..."
Rumours have been rife in recent months over the apparent state of her marriage with Brand, 36, after the couple appeared to be living separate lives and were rarely seen together in public.
Her husband's notable absence at Grammy nominations ceremony at the Nokia Theatre despite performing in California the previous night also added fuel to the fire.
It all came to a head yesterday when it was reported that Perry had files divorce papers in Los Angeles and had split from Brand who she married in India last October.
Meanwhile, Brand also recently denied that there was any trouble in paradise during an appearance on The Ellen DeGeneres Show by saying: "I am really happily married."