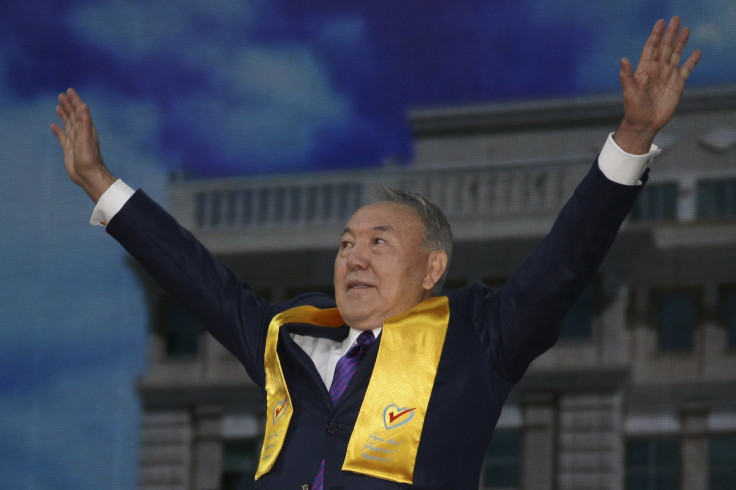 It is unsurprising that a strongman Central Asian leader would be a demanding customer but Kazakhstan president Nursultan Nazarbayev took fussiness to a whole new level when he was out for dinner in New York.
In the city for a UN conference he was presiding over on nuclear disarmament, Nazarbayev arrived for a bite to eat at the trendy Italian restaurant MAMO on Broadway with a retinue of 30 security guards, including eight US security guards.
But rather than rely solely on the Michelin-starred expertise of the acclaimed chef Massimo Sola, the Kazakh leader reportedly dispatched a food taster to the kitchen with one source telling the New York Post that every plate had to be washed with vodka, although it was not clear why.
The presidential party ordered pizza, penne with lobster, a burger and roast chicken, but dinner was only served after the taster in the kitchen had tested samples of the food in small tubes and phoned through the results to the presidential party.
In a reference to the fictional Kazakh reporter played by Sasha Baron Cohen, The New York Post described the dinner in an article headlined: Kazakh President Unleashes Inner 'Borat' At Posh Soho Eatery, with a source telling the paper that the presidential party was "really impressed" with the meal.
The nuclear talks Nazerbayev was in town for come as Kazakhstan announced it would give up its nuclear weapons and as it tries to take a more prominent role on the world stage. In late March, Nazerbayev had high-level talks with the European Commission president Jean-Claude Juncker to cement closer ties with the EU.
An election, also in March, saw Nazerbayev's Nur Otan party win 82% in a ballot that was criticised by international observers from the OSCE as not giving a proper choice to voters.
The nuclear talks come in a week where the president's grandson, Nurali Aliyev, was accused in the Panama Papers of hiding assets abroad.