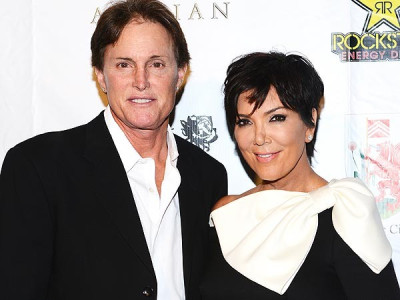 Bruce Jenner is reportedly set to quit family reality show Keeping Up With The Kardashians after the current season ends shooting.
According to TMZ, sources close to the Kardashian family have said that the the 64-year-old former Olympian will not return for another season.
"Bruce will NOT come back for another season of "Keeping Up with the Kardashians" if the network picks it up," the website reported, "The family is currently shooting the last installment of the series ... and even if it gets renewed we're told Bruce wants out."
He wants to spend more time with his children off camera, golfing, flying helicopters and riding motorcycles.
"His kids have become a real priority -- Bruce wants to cement the relationship with his sons that he never had when they were growing up. The relationship is much better than it was but he wants to continue to strengthen it," TMZ reported.
This comes at a time when rumours of Bruce's desire to become a woman have been making the headlines. Pictures of him were released, leaving the Beverly Hills Surgical Center after a "laryngeal shave."
In October, Kris and Bruce Jenner announced they were separating after 22 years of marriage and Star magazine had claimed they split because of his sexuality.
However, Kris recently spoke out about the rumours surrounding her estranged husband.
"Ninety-nine percent of the stuff in the tabloids is made up," Kris told Entertainment Tonight in an interview.