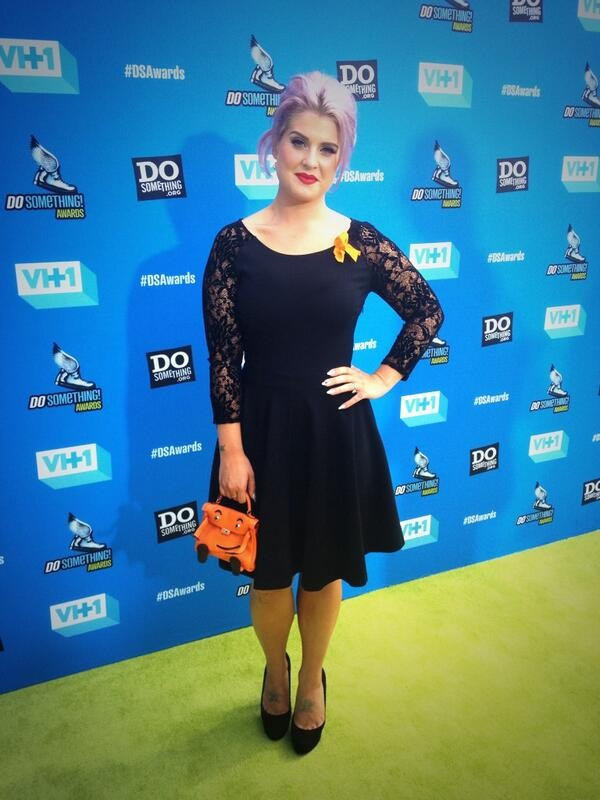 If you thought you had a bad weekend, just imagine how Kelly Osbourne is feeling right now.
The 29-year-old star has revealed that she was hit in the face with a soiled nappy.
And if things couldn't get any worse, she accidently scooped her car keys into a bag of doggy doo, whilst cleaning up after her bulldog Willy on Sunday.
Taking to Twitter, Osbourne vented her frustration and confessed she had had a "sh*t day" after the disgusting incident.
"Litarly having the a [s**t} day. First I get hit in the face w/ a used dipper & now I just accidentally bagged my house keys w/ Willy's s**t while walking him.[sic]" she told her 3.8 million followers.
She was quickly inundated with supportive messages from fans, who were determined to cheer her up.
"Glad to know I wasn't alone with the day as well. Hope tomorrow is a fresh start," one said.
Another wrote: "You gotta get some shrooms and laugh your worrys away."
The nappy assault comes days after the Fashion Police panellist - who is set to celebrate her landmark 30th birthday on October 27 - admitted that she doesn't want Joan Rivers replaced on the E! Show.
Purple-haired Osbourne hosted the programme alongside the 81-year-old comedienne until she passed away after complications from surgery.
And despite mounting speculation that reality star NeNe Leakes is set to join the show, Osbourne insists there will not be a new presenter when the show returns for a new series next yaer.
She tweeted: ''#enough already!!! yes @e_FashionPolice Will be back in January but NO ONE WILL REPLACE @Joan_Rivers! (sic)''