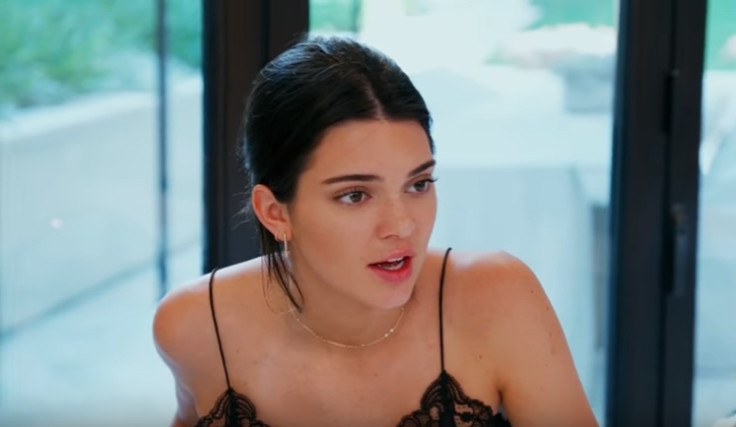 Kendall Jenner is not happy with Caitlyn Jenner as she calls out her father for the controversial tell-all memoir, The Secrets of My Life, in which Caitlyn has accused Kris of "hoarding" money during their 23-year marriage. In the latest promo of Keeping Up With The Kardashian, the supermodel shared her thoughts about the book.
"I heard about all the stuff that she was saying in it and just how a lot of it's so not true. The weird part is, I don't think it's purposeful lying. I think she really just thinks that's what happened for some weird reason," 21-year-old model tells her mother Kris.
Kris, who is equally baffled by the sensational claims in the book, agrees with her fourth daughter and wonders of the matter could have been solved in a "loving way." "It could have been handled in the most amazing, loving way. Talk about your journey and keep it to that—that I would have had great respect for. Don't talk about, in a real negative way, everything was like I am such a bad person," Kris says.
In the promo, the momager accuses her former husband Caitlyn of fabricating lies against her which are now imprinted for her next generations to read.
"There's lies that are printed in a book that lives there for the end of time. So, your children are going to read this book about their grandparent and have a story that's fabricated. That's in print and is a fabrication," she said fearing how her grandchildren will think about her in the future.
"Yeah, you're right. And then she goes around dissing the Kardashians, but it's like, those are the kids that you raised! If you have a problem with them, you raised them," Kendall replies and rages her voice to call the book an "insane" attempt to malign the Kardashian's name. "That makes no sense to me that she would go around bashing us for no reason!"
Keeping Up With The Kardashian new episode featuring the reactions of Kim and her sister to Caitlyn's book will air on Sunday 4 June on E! netowork.