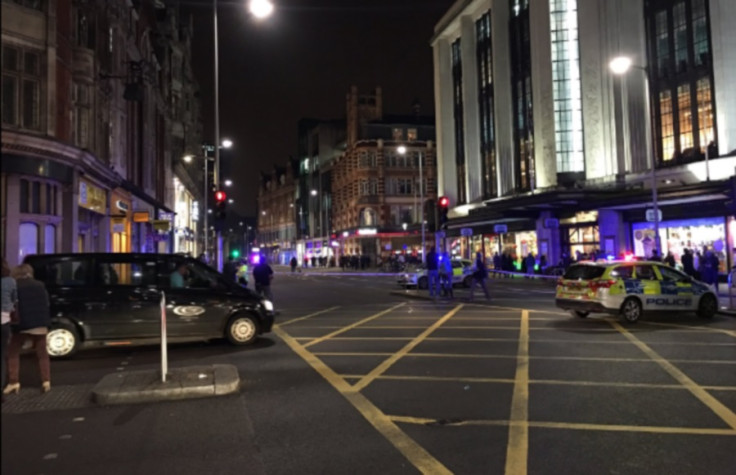 London's Kensington High Street was closed this evening (Tuesday 25 October) as police investigated a suspicious package left inside an Italian restaurant.
One of the city's most popular shopping streets was plunged into chaos and taped off after the Metropolitan Police responded to reports just after 6.30pm BST this evening (Tuesday 25 October).
A large section of the road, at the junction with Kensington Church Street, in west London, was shut after a bag was spotted. The bag was said to have been left inside the Prezzo restaurant on the High Street.
Police are then understood to have visited nearby shops, telling staff and customers to leave as soon as possible with over 10 nearby stores evacuated. The section of road that was taped off was just a short walk from Kensington Palace - the royal residence of the Duke and Duchess of Cambridge and Prince Harry.
An eyewitness said to the Daily Mail that police told one tourist "congratulations - welcome to London" as they were moved outside the cordon. One shop worker told the newspaper that "a large gym bag or suitcase" was found outside Italian restaurant chain.
Emergency services, including firefighters and police vans, arrived at the scene in case of a serious incident. A Met Police Spokesperson said earlier: "Police were called to reports of a suspicious bag in High Street Kensington."
Shoppers took to social media to describe the area as on "lockdown" and posted pictures of the ordinarily busy street deserted after the bag was spotted. But at around 90 minutes later, at 7.50pm BST, the Met Police confirmed that the incident was stood down.
The cordon was lifted just before 8pm, with police saying the bag was "non-suspicous". Kensington and Chelsea police tweeted: "Thank you for your patience whilst we dealt with an unattended bag left in a restaurant on #Kensington High St. Found to be non-suspicious."
London is currently on high alert after a 'crude bomb' was discovered by a passenger on a Jubilee line train at North Greenwich station and handed to the driver on Thursday 20 October.
The station was evacuated and bomb disposal experts conducted a controlled explosion. Damon Smith, 19, who is though to have developed an interest in Islam, is being questioned by police.