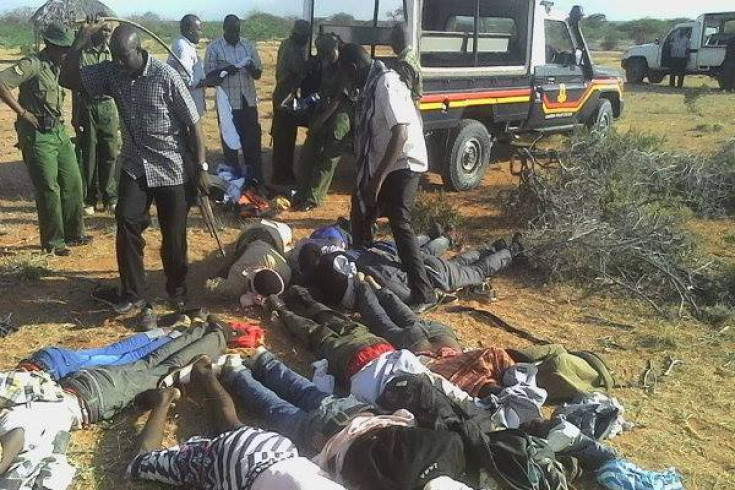 Kenyan police have launched an investigation after pictures showing an alleged policeman flogging some civilians circulated on social media sparking outrage.
It is believed the pictures were originally posted on Facebook by Michale Orita, a senior police officer from Garissa, capital of Garissa county, where a police officer was killed earlier in May.
Following outrage, Orita later deleted the pictures but kept the comment − which he originally published along with the images − where he refers to the people who are being flogged as "Somali young men [who] came to Garissa for a purpose but little did they know we are smarter than them."

It is believed the comment referred to the fact that the victims of the flogging − Somalis who had crossed into Kenya − were suspected members of Somalia-based al-Shabaab terror group, which often carries out attacks in Kenya in retaliation for the deployment of Kenyan troops to Somalia. In April, the militants attacked a university college in Garissa killing 148 people.
Other Facebook users alleged that the men were "sympathisers of Shabaab" and urged Kenya police to stop their investigation of the incident.
Kenya's newspaper The Star quoted Garissa county commissioner James Kianda as saying: "The officers who posted the photos and others involved will face disciplinary action, of course subject to validation. This is not how we want to fight terrorism."
A civilian from northern Kenya, who spoke under condition of anonymity, told IBTimes UK that the flogging occurred at night "in the bushes and away from the public.
"Security agencies in the region are committing abuses daily in the name of fighting terror. It's inhuman and a violation of our rights," the source continued.
"We feel abandoned and isolated in our country. The region has been turned into a police military state."