Kenyan Women Stage Mass Mini Skirt Rally after Bus Stop Assault goes Viral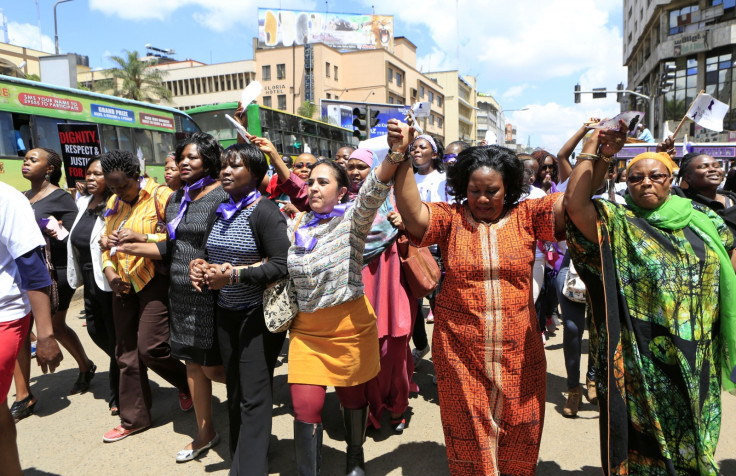 Protestors in the Kenyan capital of Nairobi have staged a mass "mini skirt rally" after a woman was called a "Jezebel", stripped naked and assaulted as she waited for a bus because her clothing was apparently "tempting" men.
The assault on the woman was captured on film and uploaded to YouTube, and now women have marched through the capital's Uhuru Park to protest. Many of those present wore short skirts and dresses to emphasise their point that women should not be subjected to assault because of the way they dress.
March organiser Ruth Knaust told Capital FM radio: "Violence affects women, men, boys and girls, and if left to continue gaining currency, will deny us healthy relationships."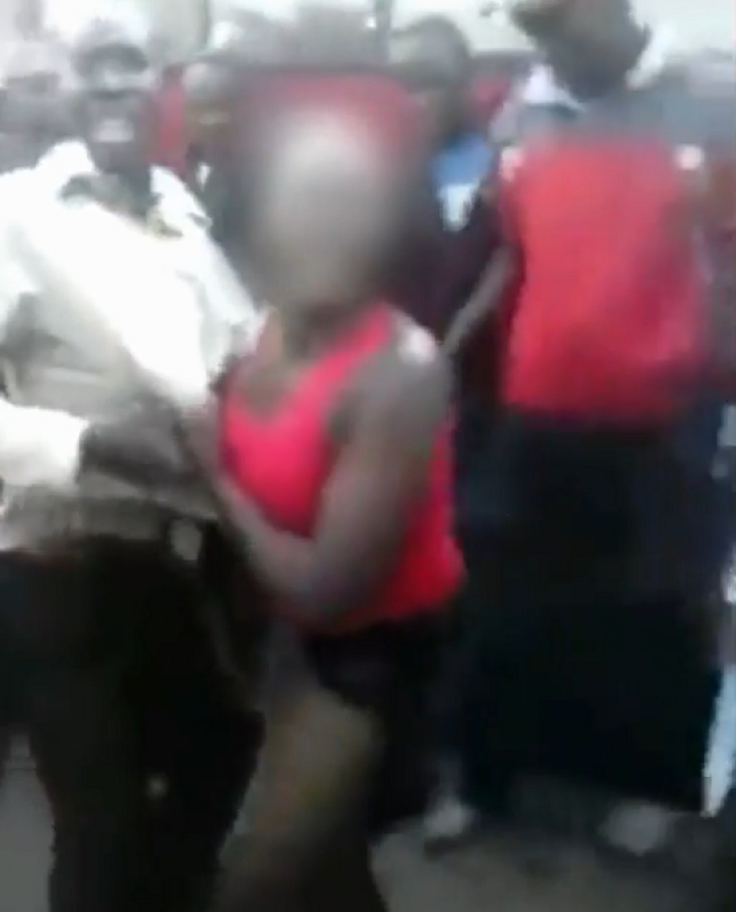 A still from the harrowing video in which a woman was assaulted in Nairobi for dressing "provocatively"
YouTube
However the women were confronted by mobs of angry men who shouted abuse, demanding that women should dress decently, and the two sides had to be kept apart by police.
"We can't allow women to dress how they want. It's what gets them raped," said one male protestor, as reported by Al Jazeera.
An online Twitter campaign, #MyDressMyChoice has been trending in Kenya, but many comments from men were less than complimentary. Now male blogger Robert Alai has started a campaign, #NudityIsNotMyChoice, claiming Kenyan society is not yet "mature" enough to tolerate women dressing freely.
Kenya's deputy president has promised to investigate the assault, believed to have been committed by Matatu (minibus) operators. However police have been unable to look into the case as the woman did not formally complain.
In recent years there have been similar protests both in Africa and the West. In Uganda women protested after mini-skirts were banned by the government, and some women were assaulted and had them removed by police.
In 2011 the "SlutWalk" protests began in Toronto, Canada and spread to other Western cities including London. Protestors demanded the right to wear provocative clothing and said if they were assaulted, "blame the rapist not the victim."
More recently, the video "10 Hours of Walking in NYC as a Woman" in which a womsn documented the comments she received for dressing in jeans and a t-shirt, was watched millions of times and led to another debate about men's attitudes towards women.
© Copyright IBTimes 2023. All rights reserved.