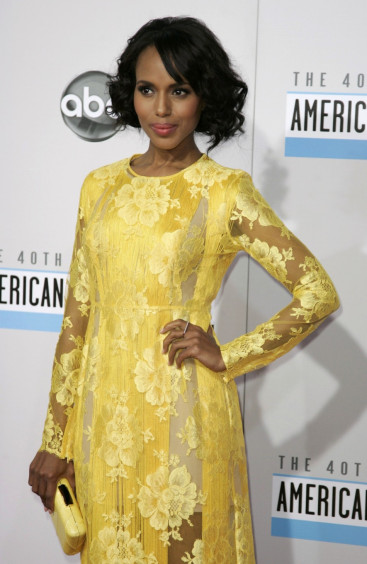 She plays crisis manager Olivia Pope on ABC's White House, Scandal, but it looks like Kerry Washington doesn't need the aid of a "fixer" when it comes to dealing with her own personal life. The actress, whose marriage to Nnamdi Asomugha has been blighted with divorce rumours, has finally "handled" the mounting speculation.
During a panel discussion at the South By Southwest Festival in Austin, Texas, the 39-year-old said that just because her personal life was off limits, did not mean her marriage was in trouble. She explained that while other celebrities used social media to dispel rumours in the media , she prefers not to disclose anything at all.
"I think - and this is something Reese Witherspoon has talked about a lot - it's a little different for me because I don't talk about my personal life," she said. "Social media has actually been great for [other celebrities'] relationships with the weeklies or the gossip sites because people say things and they say, "That's not true! Just so you know, that's BS!"
She continued: "So I'm thinking in some ways, it's been great because people are able to maintain their voice. If I don't talk about my personal life, it means I don't talk about my personal life,' she explained.
Washington added: "That means not only did I not tell you when I was getting married, it also means if somebody has rumours about what's going on in my marriage, I don't refute them, because I don't talk about my personal life."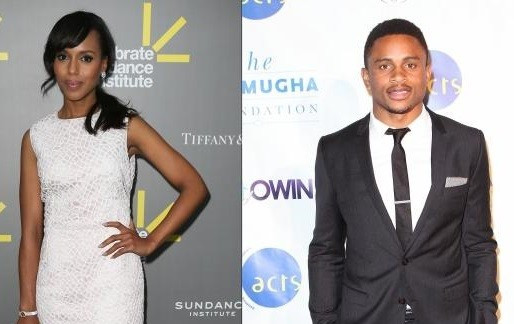 The couple tied the knot in a secret ceremony in Hailey, Idaho, in July 2013 and welcomed daughter Isabelle Amarachi a few months later. Rumours that the marriage was in trouble had been circulating for years. Back in 2014 OK! Magazine, reported that Washington and Asomugha were living separate lives. "He's always MIA [missing in action]... she's spent very little time with him," the insider said. It has also been suggested that Washington could simply have lost interest in her new husband now the honeymoon period was over and was choosing to focus on her baby and career.