Malaysian authorities have reportedly gathered new information on the assassination of Kim Jong-nam, the estranged half-brother of North Korean dictator Kim Jong-un.
Police suspect that the deceased North Korean met with an American intelligence agent days before he was killed at the Kuala Lumpur International airport in the Malaysian capital. They believe the meeting could be one of the reasons behind his death, Japanese newspaper The Asahi Shinbum wrote in a recent report.
Kim Jong-nam died after two women smeared toxic VX nerve agent over his face while he was waiting to board a flight to Macau on 13 February. The two suspected assassins are currently in the Malaysian police's custody and facing murder charges.
South Korea had alleged that the assassination was ordered by Pyongyang regime that had previously attempted to kill the exiled North Korean, who had been living in Macau with his family for more than a decade. Malaysia, too, suspected that some North Korean citizens, including a diplomat, were involved in the assassination.
According to the Japanese daily, Malaysian investigators found that Kim first arrived in Kuala Lumpur in the afternoon of 6 February from Macau, and a day later he secretly travelled to the resort island of Langkawi in northern Malaysia. Airport cameras showed Kim carrying only a black bag with him upon arrival in Kuala Lumpur.
CCTV footage from a hotel in Langkawi showed Kim meeting with the US intelligence agent – a middle-aged Korea-American based in Bangkok – on 9 February. The duo entered a suite in the hotel around 1pm local time and left two hours later, the paper wrote.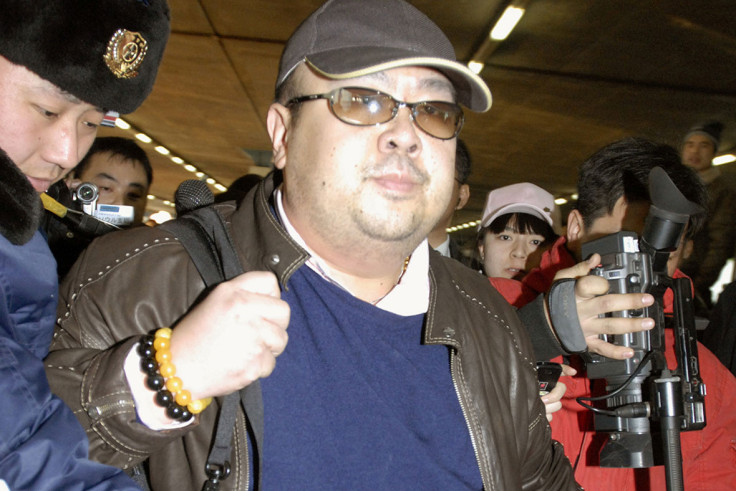 Malaysian police reportedly believe the two had met several times in Malaysia before the 9 February meeting.
The American agent, whose entry into Malaysia was constantly under watch by local authorities, was found to have landed in the country on the same day as Kim. The North Korean then returned to Kuala Lumpur on 12 February evening and was killed the next day while returning to Macau.
Malaysian investigators have also reportedly found Kim's notebook computer with a USB memory stick inserted into the system. They suspect the exiled North Korean was handing over a large volume of information to the US agent. However, it was not clear what type of information was stored in the USB or the computer system.