Kim Jong-un: Men and women in North Korea ordered to wear leader's and first lady's hair styles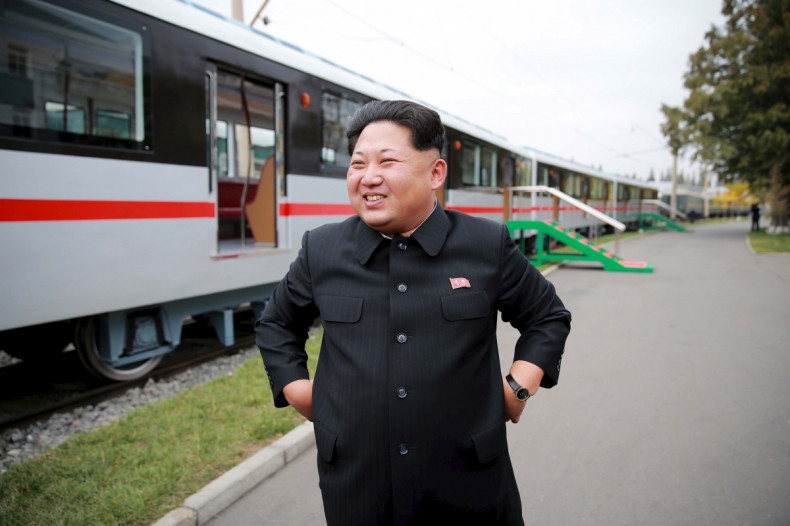 Men in the Hermit Kingdom of North Korea are being decreed by the country's authorities to copy the bizarre haircut of their capricious leader Kim Jong-un. Women have also been told they should sport the hairstyle favoured by his wife Ri Sol-ju.
Dictats from the North Korean leader were leaked to South Korea's Chosun Ilbo newspaper from sources in Pyonyang. The new regulations stipulate that men's hair should be kept no longer than 2cm (0.8 inches in length).
Men in the communist nation are being told they should emulate Kim's style, copying the swept-back affair which perches atop the North Korean leader's shaved head. According to the South Korean paper the haircut is known as "ambitious" north of the border.
Women are also to wear their hair in a bob, the style favoured by Kim's wife Ri, believed to be a former singer. The only individuals exempt from the new rules are performers.
Sources have said university student monitors in North Korea have taken to the regulations with gusto. "University student monitors are walking around with scissors and cutting off the hair of offenders," they said.
Another source in North Korea revealed that barbers were seeing a renaissance in the pariah state. As people hastily comply with the new proclamation, hairdressers are overwhelmed.
Observers of North Korea have said the choice to crusade against haircuts may be an effort to get the youth into shape for the seventh general assembly of the Workers Party. "Since last year, North Koreans have been ordered to crack down on capitalist ideology and culture," a think-tank in South Korea was quoted as claiming.