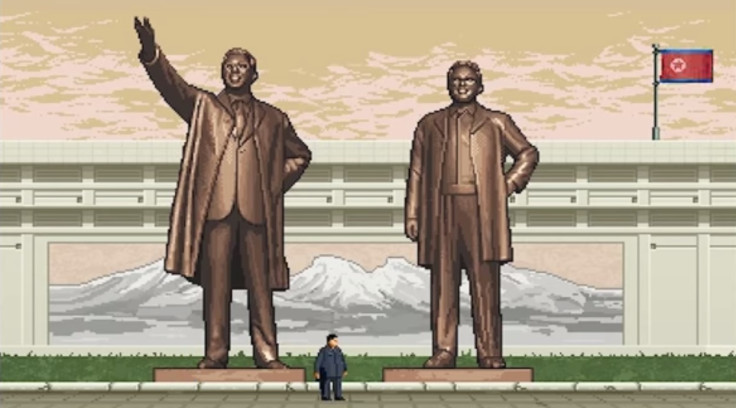 Creators of Kim Jong-un parody shooter game Glorious Leader! have cancelled the gaming project, after they suffered a hacking attack.
Gaming studio Moneyhorse Games said hackers destroyed game data and locked it out of its computers, making it unable to continue work and maintain a crowdfunding initiative for the 2D action game starring North Korea's supreme leader.
"The timing couldn't have been worse as it hampered our ability to attend to the Kickstarter project. We realize that we also made mistakes in our pledge levels and rewards. It is now evident that our funding goals will not be met, so we are cancelling our Kickstarter campaign," the company said.
The game, which had 570 funding backers, could achieve only $16,816 in crowdfunding, significantly below its targeted $55,000.
"This is not the first time we have been targeted because of Glorious Leader! Between the hacking and other threats, we think it is time to re-evaluate our commitment to Glorious Leader! We thank our fans and supporters, and we are sorry to let you down," the company added.
In the game, one can play Kim Jong Un who is taking on the entire American army in a retro-style side-scrolling run and gun game. (Watch its promo below).
Moneyhorse noted that an "opportunistic copycat" would be more likely behind the attack, adding that it has no reason to believe the hacking was carried out by GOP, the group behind a cyber-attack on Sony Pictures.
The attack on Sony saw a number of private emails being leaked, giving the world some insight into the inner workings of the studio. Those leaks have since stopped following Sony's original cancellation of the controversial movie, The Interview, and the intervention of the US government.
President Barack Obama criticised Sony for cancelling the film, which depicts the attempted assassination of Kim Jung-un, as the FBI announced that North Korea was involved with the cyber-terrorism attack.