Kim Kardashian cries as she reveals she has psoriasis on her face
Kardashian revealed the same on Twitter.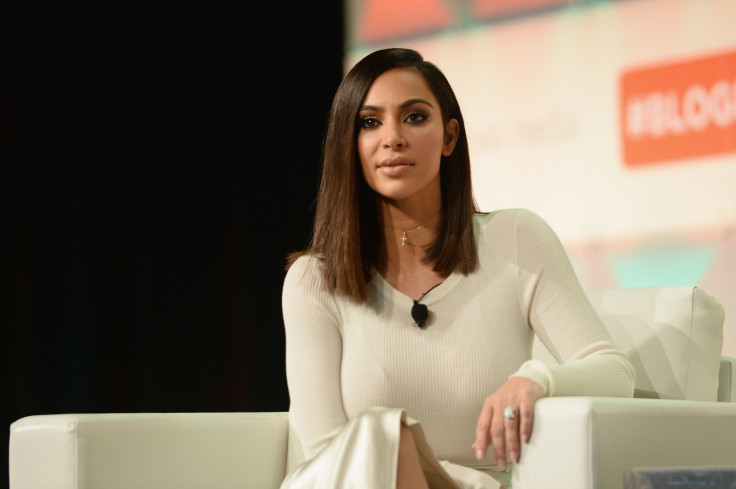 Kim Kardashian returned to social media on Wednesday (4 January) after a three month absence following the terrifying robbery she faced in a Paris hotel.
The reality TV star welcomed the New Year with a selfie of herself with her mother and manager Kris Jenner on Snapchat.
"First selfie of 2017 w my mama," she captioned the photo. The next day, Kim shared more family photos and videos.
However, as Kim tries to forget about the horrifying robbery incident, the 36-year-old has now revealed that she has psoriasis on her face, a condition that causes skin cells to build up and form dry and itchy scales.
On 5 January, Kim informed her fans and followers that she's upset as she is suffering from the skin condition.
"Wait why am I now getting psoriasis on my face?" alongside a weeping emoji.
A month before Kim was robbed at gunpoint by five men in her Paris hotel room, she had opened up about her skin condition on her blog (KimKardashianWest.com).
"I don't even really try to cover it that much anymore," she wrote. "Sometimes I just feel like it's my big flaw and everyone knows about it, so why cover it?" (Via The Daily Mail)
Although the condition has no cure, the mother of two children has learnt to manage it with the help of the right diet plan and by getting cortisone shots.
"Everyone with psoriasis has different symptoms; sometimes the rashes are itchy, sometimes they're flaky. Mine flares up from time to time for different reasons," she explained.
"I'm always hoping for a cure, of course, but in the meantime, I'm learning to just accept it as part of who I am."
Kim was diagnosed with the skin condition in 2010. Her mother Kris also suffers from the condition.
© Copyright IBTimes 2023. All rights reserved.