A massive fight broke out at the funeral service of comedian and actor Ricky Harris at Long Beach on 3 January.
According to reports, Snoop Dogg got involved in a brawl after one of Harris' cousins lashed out at the rapper in front of those who had come to mourn the death of Harris.
A video shared by TMZ shows a man lunging towards the 45-year-old rapper before he was stopped. Police reached the funeral home, but by that time those involved in the alleged fight had left the service.
As of now it is not clear who instigated the fight.
Meanwhile, actress Sherri Shepherd – who was present at the funeral service – also shared a video of the brawl and said, "We're at Ricky Harris' funeral, and we're about to see the body, and somebody came in the funeral home and went towards Snoop, and Snoop's bodyguard tackled him. And then it was just a big fight, and it was so disrespectful to Ricky Harris."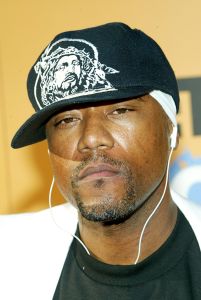 Hours after the fight, Snoop took to social media and said that Harris' funeral service was "beautiful".
"We had a great time, great service. Rick, your spirit lives on baby. LBC's finest, Ricky Harris rest in paradise!" Snoop said on Instagram.
He did not mention anything about the fight but said, "The devil is a-mother-f*******g-live! Yeah he is!"
When news of Harris' death broke on 26 December, Snoop took to social media and shared an emotional tribute to his childhood friend.
"Gonna miss my family and. Friend. We made this up on the fly we talked about this day rest well," Snoop wrote alongside a video of Harris on Instagram.
Harris passed away at the age of 51 due to a heart attack. He was known for his TV and film roles on Heat, Poetic Justice, Everybody Hates Chris and Dope.