Kim Kardashian is said to be so traumatised by her gunpoint robbery ordeal that she is undergoing therapy. The Keeping Up With The Kardashians star is still recovering from the incident and has cancelled an appearance at a Las Vegas nightclub to celebrate her birthday later in October.
Two men reportedly entered Kardashian's bedroom at an apartment in Paris on 3 October and stole jewellery worth $11m (£9m). According to E! Online, the 35-year-old is still being haunted by the events and has experienced flashbacks.
A source told the publication: "Kim is doing better but she still has a long way to recover from the robbery. She has been receiving some professional counselling. Her friends and family have been really supportive. Her sisters and mom have been checking on her every day. Being around her children is the biggest distraction for [Kim's] mind."
The therapy claims echo comments from Kardashian's younger sister Khloe Kardashian who said her sibling "is not doing that well". Khloe, 32, told talk show host Ellen DeGeneres: "I mean, it's incredibly traumatic what happened to her. But our family is super-close and great and we'll get through it together."
It appears Kardashian will remain out of the spotlight for the time being as she has now pulled out of a birthday appearance at Hakkasan nightclub in Sin City. The TV star had been scheduled to host the night at MGM Grand on 28 October to celebrate her birthday, which falls on 21 October. Reports claim Kardashian had been contracted to appear at the club four times throughout 2016 for a $1m (£820,200) salary.
The cancellation could be a breach of contract but E! claims the venue is willing to give Kardashian time to reschedule given the circumstances. Kardashian has already hosted two events at Hakkasan this year in April and June.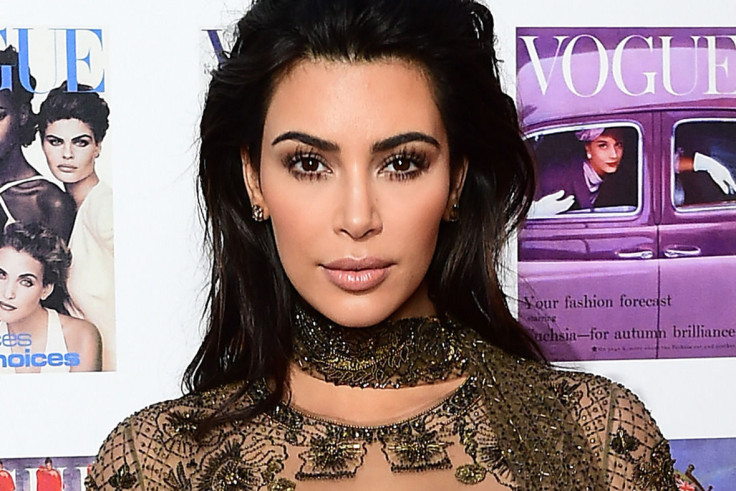 Elsewhere, an online store has been forced to withdraw Halloween costumes featuring Kardashian bound and gagged during the robbery. The outfit, which appeared on Costumeish, included a fake gag, a "white short sexy robe", a wig, two inches of rope and a ring, inspired by Kardashian's engagement ring which was stolen in the robbery.
The item was on sale for $69.99 but the company has removed it following backlash over the insensitive nature of the costume. In a message posted on Twitter, the company said: "Due to the extensive out-lash we have decided to remove the 'Parisian Heist' costume from our website. We are sorry if it offended anyone."
French authorities are said to have made a breakthrough in the case after finding DNA left behind at the scene of the robbery, which could belong to the intruders.