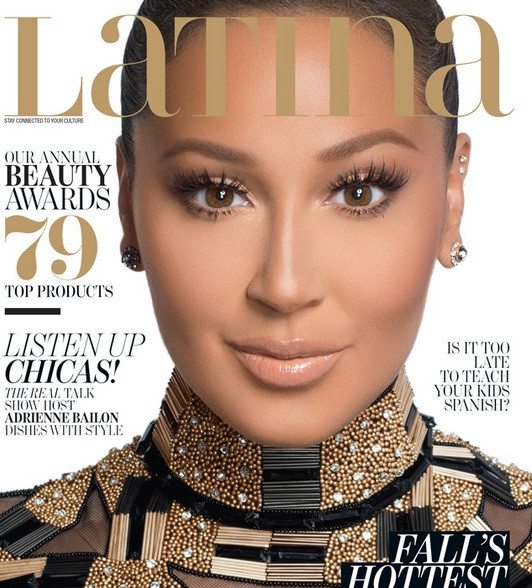 Kim Kardashian has waged war on her brother Rob's ex-girlfriend Adrienne Bailon after she discussed her failed romance with the reality star in a new interview.
In August issue of Latina, Bailon opens up about why she refused to take Rob back after he publicly cheated on her and also claims that being associated with the Kardashian clan had a detrimental effect on her career.
"To be stuck with that Kardashian label, that was so hurtful to me and to my career," Bailon told the publication. "I probably realised that too late — not that it would've affected my decisions in terms of who I dated, but it would've affected my decision to appear on the show."
Bailon, 30, dated Rob, 27, from 2007 to 2009. She appeared on Keeping Up With The Kardashians on multiple occasions and even tattooed Rob's name on her bottom as a gesture of her dedication to him.
The former Cheetah Girl says she was most hurt by Rob's lack of loyalty and struggled to understand why many people sided with him.
"It always bothered me that people were like, 'Pero, why couldn't you forgive him?' Why are women always the ones who have to forgive? If you cheated on a man, he would be like, 'You're disgusting, and I want nothing to do with you.' But women, we're supposed to be like, 'He messed up. He made a mistake.'
"In my situation, it wasn't like, 'Oh my God! I made a mistake!' He strategically planned things out so that he could cheat on me, and that to me was so disloyal."
Kardashian quickly come to her brother's defence, blasting Bailon for kicking him while he is down.
Bailon has not responded to Kardashian's comments.