Pixiwoo sisters Sam and Nic are revered in the YouTube space as two of the platform's original makeup gurus. Over two million subscribers tune in to learn the difference between contouring and strobing and how to achieve the perfect smokey eye. Despite the nature of their day job, Sam and Nic still champion the importance of promoting natural beauty.
Since launching their shared Pixiwoo YouTube channel in 2008, Nicola and Samantha Chapman have schooled their fans on everything from using high street products to create a flawless look and demonstrating how to achieve Adele's makeup look from the Hello music video. The siblings have even launched a successful line of makeup brushes, RealTechniques, which are sold in stores like Boots and Superdrug.
While Samantha does appreciate a good Kim Kardashian makeup tutorial, the beauty expert does admit there is more to beauty than meets the eye. Sam said: "I don't think there is one answer to this question. I have a 12-year-old daughter so I'm constantly talking to her about how she has the best skin she will ever have right now and that she shouldn't cover it up.
"I feel that young women today are besieged with beauty advice online, not all of it good. Many tutorials encourage the creation of a kind of 'paint by numbers' Kim K inspired face – a skill in itself – but it doesn't really allow room for the natural glowing beauty of youth. I recently filmed a video of my daughter's first ever makeup lesson and talking about the minimal amount of product required. However, I am still forever having to tell her to take makeup off before leaving the house."
With nearly a decade in the booming YouTube business, Sam and Nic, older sisters to fellow YouTubers John and Jim Chapman, have seen the industry evolve from a hobby space to a lucrative business opportunity. Reflecting on the platform's growth, Nic said: "I think that YouTube has come a long way, it's a business for most people now and it is a way for people to show off their talents and personalities. I don't think that's a bad thing, it's a great place for people to learn it's just a lot more saturated than it used to be."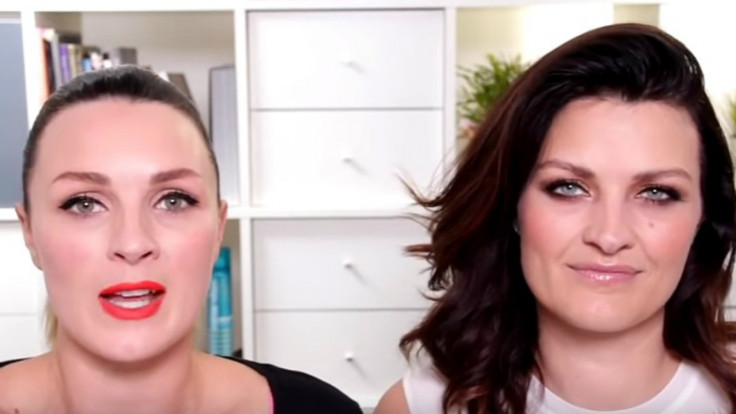 "Saturated" is certainly the right word for YouTube in 2016 as thousands of youngsters around the world aim to attract a healthy audience – many with hopes of earning an income. So what does it take for an aspiring makeup guru to stand out in the ever-crowded land of YouTube? Nic advised: "[They have] to be themselves and create new content in their own personal style. Work hard at it and enjoy it. It's called social media for a reason so be social with it."
Sam and Nic appeared at Beautycon Festival London. For more information about Beautycon Festivals, please visit the official website.
Watch Pixiwoo's easiest hair and makeup tutorial: