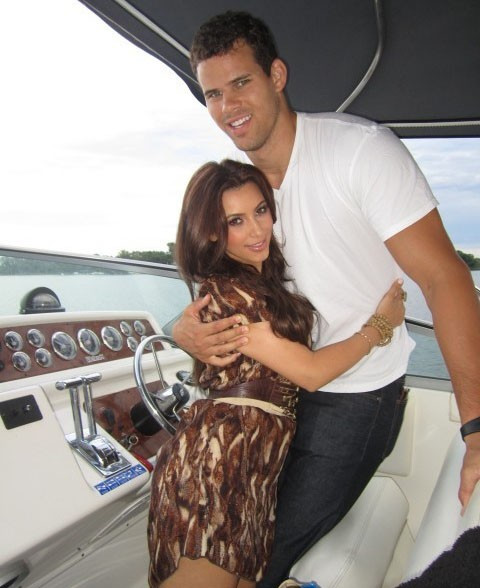 Kim Kardashian has enlisted the help of renowned attorney Marty Singer to file a lawsuit against ex publicist Jonathan Jaxson after he claimed that her marriage to Kris Humphries was a sham.
The reality TV star has hired the Hollywood lawyer to silence Jaxson following her ex publicist's appearance on US chat show, Good day L.A during which he claimed that her second marriage was staged.
Jaxson, who worked for Kardashian from 2007-2009, told the show hosts: 'Two weeks prior to her wedding she knew it was not something she wanted to do.
'Unfortunately they were obligated to honour contracts [with the E! network which had TV rights] otherwise they would have owed a lot of people a lot of money.'
According to TMZ, the 30-year-old star is currently seeking $200,000 in legal damages from Jaxson for violating a confidentiality agreement.
Speculation has been rife after Kardashian's highly publicised marriage Humphries came to an abrupt end last month just after 72 days together.
These fresh claims have renewed claims that the star's wedding to NBA star Humphries was simply a publicity stunt to generate money.
Meanwhile, amid money spilling allegations, Jaxon also cemented rumours she never really loved Humphries and was still in love with her ex, Reggie Bush. During an interview with New York's Elvis Duran and the Morning Show Jaxson said that Kardashian had 'never gotten over 'Bush, who she dated for two years.
Kardashian recently slammed reports that her marriage to Humphries was fake by saying: 'Anyone that would get married for a TV show, it's just, you know, ridiculous.
'It's just sad that I even have to defend that,' she said.
Do you believe that Kim's wedding was a publicity stunt? Are you team Kardashian or team Jaxson?