Kim Kardashian on Her Way to Become Kim Kardashian West?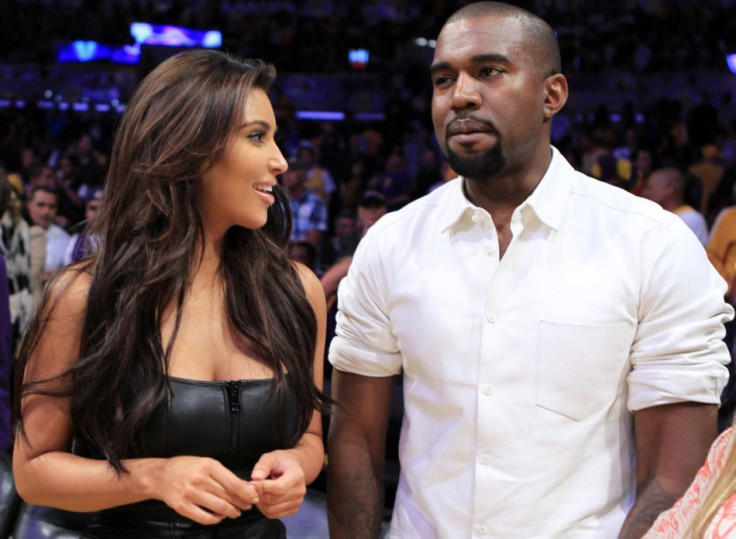 American socialite Kim Kardashian has stated that she will take up her beau Kanye West's surname after marriage.
She confessed to People magazine that her name would be Kim Kardashian West.
Meanwhile, West has been going all gaga over Kardashian even comparing her with Michelle Obama.
"There's no way Kim Kardashian shouldn't be on the cover of Vogue. She's like the most intriguing woman right now. She's got Barbara Walters calling her like every day," West bragged to Ryan Seacrest on his show.
"And collectively, we're the most influential with clothing. No one is looking at what [President Barack Obama] is wearing. Michelle Obama cannot Instagram a pic like what my girl Instagrammed the other day," he added.
West proposed to American reality star Kim Kardashian with a gigantic rock at the AT and T Field. The stunning diamond ring, which gives the illusion of being suspended in the air has reportedly set back West by $7m to $8m and it is from world famous jeweller Lorraine Schwartz.
That is not all, the rent of the entire AT and T Field for the proposal cost starts at a whopping $220,000 and we are not counting the musicians who serenaded the lovebirds from the outfield. This was definitely one of the most extravagant proposals we've seen in recent times. Not that we expected anything less from West who calls himself the biggest rock star on the planet.
"This is exceptionally rare. Very few places in the world have diamonds such as that," Forevermark Diamond expert Adelaide Polk-Bauman stated.
Meanwhile, Kardashian's mother, Kris Jenner has called this a match 'a match made in heaven!'
"I am so happy for both of my kids, Kim and Kanye," she stated.
© Copyright IBTimes 2023. All rights reserved.