Calvin Harris and Kim Kardashian have apparently been bonding following their respective, highly publicised spats with Taylor Swift. The new friends were seen chatting as they joined Jennifer Lopez to celebrate her 47th birthday on Saturday (23 June).
Posing together for a photo with the birthday girl and rapper French Montana, the pair shared knowing smiles. According to Mirror online, a source told Us Weekly magazine: "Kim and Calvin did talk and interact, smiling and chatting for a while."
The bonding session did not go unnoticed by fans who were quick to pass comment on social media, suggesting that Taylor was not missed by anyone. "Bahahahaha Calvin and Kim!!! Yes!," one wrote. "Kim K and Calvin Harris lol," another said. "I bet Taylor Swift wasn't there," another added.
Both Calvin and Kim will be sharing "bad blood" with the pop sensation. The Scottish DJ announced his split from the Blank Space singer after a 15-month relationship and, just two weeks later, Swift had already moved on with British actor Tom Hiddleston. Despite his initial claims that the split was mutual, denying any acrimony between the two, he later appeared to express surprise at how quickly she had found love again, prompting allegations of cheating.
Making matters worse, the Shake It Off star later revealed that she penned Calvin's hit song, This Is What You Came For, under a pseudonym. The revelation prompted her ex to hit back, slamming the singer for "trying to make him look bad".
#In a series of cutting tweets he said: "Hurtful to me at this point that her and her team would go so far out of their way to try and make ME look bad at this stage though. I figure if you're happy in your new relationship you should focus on that instead of trying to tear your ex bf down for something to do.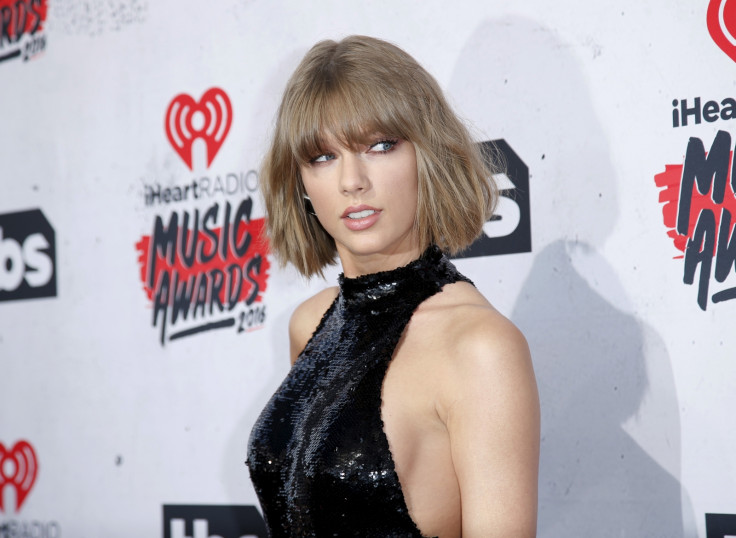 "I know you're off tour and you need someone new to try and bury like Katy ETC but I'm not that guy, sorry. I won't allow it. Please focus on the positive aspects of YOUR life because you've earned a great one."
Taylor's spat with KimYe stems from the rapper's lyrics from track Famous, taken from Kanye West's album The Life Of Pablo, in which he makes controversial references to the singer. Kim leaked a video recording of Taylor's conversation with Kanye on Snapchat after Taylor denied she had ever approved the song's lyrics.
The song includes the line: "I feel like me and Taylor might still have sex/ Why? I made that b**** famous."
Taylor maintains that she had no idea the rapper was going to refer to her as a "b***h" in the song, adding that she never heard the recording and therefore could not have approved it, regardless of her telephone conversation with Kanye.
Reacting to the secret recording she tweeted: "That moment when Kanye West secretly records your phone call, then Kim posts it on the Internet."
While Taylor has found new love in the arms of Tom Hiddleston, it seems she has lost a few influential friends long the way, of whom now share the singer as a common enemy. Chances are, she'll be writing a song about that soon.